Every monday a bundle for you!
Grab some nice indie games. Included in this game pack you´ll find Snow Light, Hamlet or the Last Game..., Crow, AVSEQ, Wayward Manor and Hearthlands.
Each game in this bundle is redeemable on Steam except Hearthlands, which is available on Desura. It´s also on Steam Greenlight. Don´t miss to vote!
"Pay What You Want" starting at $1.89! Price will increase!
This game bundle contains
Crow
Crow is the critically acclaimed, story-driven action-adventure developed by Sunside. Combining unique exploration, combat, and game mechanics, Crow takes the player on an exciting journey to faraway lands where an ancient battle is unfolding. Your ...
Wayward Manor
Neil Gaiman & Wayward Manor invite you to jump into the afterlife of a disgruntled ghost, trying to reclaim his house from its newfound owners.
AVSEQ
AVSEQ is an audio-visual sequencer puzzle game. Connect falling atoms to unlock near-endless varieties of music at each stage. Every level of AVSEQ is a music sequencer.
Hearthlands
Hearthlands is a real-time strategy game in which you take a role of a king in your own medieval/fantasy realm. You can not control your subjects directly.
Snow Light
A story telling based visual novel, a kind of interactive graphic novel. The story focus on narrative and takes place in a nearby futurist world.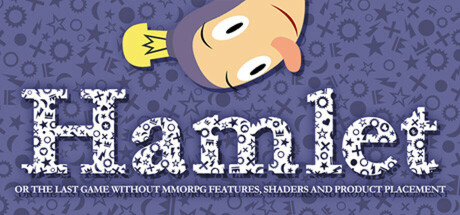 Hamlet or the Last Game without MMORPG Features, Shaders and Product Placement
A wildly original and actually beautiful point-and-click adventure based on a twisted version of William Shakespeare's Hamlet.
Epic Bundle collects and presents awesome GAME bundles, the cheapest GAME deals, and the hottest GAMES for FREE in an unique way. Find the greatest bundles by Humble Bundle, Fanatical / Bundle Stars, Indie Gala, Stack Social, and many more, and save money buying bundled games, e-Books, and software.