Another great indie game bundle!
This Steam game package contains Death Stair, Leave The Nest, GROOVY, Namariel Legends: Iron Lord Premium Edition, 35MM, Witch's Pranks: Frog's Fortune Collector's Edition, StarFringe: Adversus and Squirbs.
What's BundleBlitz? During this offer, when you purchase a gift at the highest tier, you'll get a second gift for free. For a limited time only! Check their site.
Each game in this bundle is redeemable on Steam and playable on your Windows PC. Selected games are also playable on Mac and Linux. 3 titles also contain Steam Trading Cards. Pay what you want starting at $1 - Pay more, get more!
This game bundle contains
Witch's Pranks: Frog's Fortune
Evil witch decided to marry a prince. And everyone, who rejected her, she turned to frogs. Help bewitched princes to reach their brides to cure the spell with a kiss of love.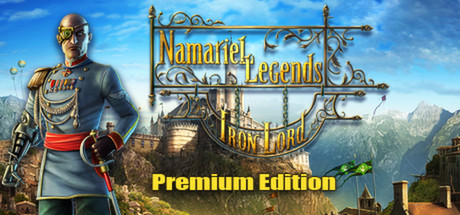 Namariel Legends: The Iron Lord
In this adventure quest game player will need to sneak into the citadel of cruel Iron Lord and rid invaded land of Namariel from tyrant after escaping from air prison, revealing the secret of Iron Lord and rescuing legitimate King and Queen of Namariel.
Leave The Nest
A high octane, high flying, fast dodging, gentle gliding, quick ducking, manic swooping (and occasionally crashing) game that redefines the word addictive.
GROOVY
Groovy is a robotic sphere that exists in the abstract and crazy world of mechanisms. The game world is divided into two modes - Arcade and Survival, each of them filled with a unique environment, challenges and enemies.
StarFringe: Adversus
This is the story about the beginning of the conquest of outer space by earthlings. It began as a global idea of saving mankind from hunger and lack of resources, and ended as a brutal and merciless war in space far from Earth.
35MM
Post-apocalyptic story about two travelers who set out on a long journey in the wasteland, left by people after the global epidemic.
Death Stair
Missing the days of split screen multiplayer or wanting to play with actual in-person friends in the same room? Death Stair is a local multiplayer stair climbing game. Play locally with maximum three friends and race to the finish while the fourth, armed
Squirbs
Squirbs is a challenging puzzle-platformer in which you control two cute blue Squirbs simultaneously with one set of controls. Looking for an awesomely difficult game? That's Squirbs.
Epic Bundle collects and presents awesome GAME bundles, the cheapest GAME deals, and the hottest GAMES for FREE in an unique way. Find the greatest bundles by Humble Bundle, Fanatical / Bundle Stars, Indie Gala, Stack Social, and many more, and save money buying bundled games, e-Books, and software.