A face tracking bundle...
Transform yourself into a digital game-like character with the Facerig Bundle by Fanatical (aka Bundle Stars). It contains FaceRig + Pro Upgrade DLC, FaceRig Strong Paws DLC, FaceRig Warriors DLC, FaceRig Halloween Avatars 2015 DLC, FaceRig Winter Holidays Avatars 2015 DLC, FaceRig Halloween Avatars 2014 DLC.
Hint: Don't miss the epic Humble MONTHLY bundle ❤
This deal is part of Fanatical's current "BUNDLE FEST" sale
Take a look and don't miss their great deals ! 🙂
This game bundle contains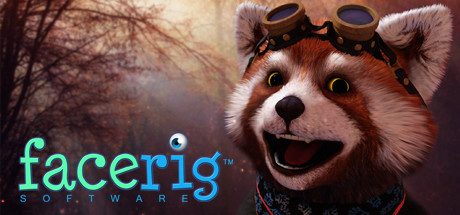 FaceRig
FaceRig is a program that aims to enable anyone with a webcam to digitally embody awesome characters.
Epic Bundle collects and presents awesome GAME bundles, the cheapest GAME deals, and the hottest GAMES for FREE in an unique way. Find the greatest bundles by Humble Bundle, Fanatical / Bundle Stars, Indie Gala, Stack Social, and many more, and save money buying bundled games, e-Books, and software.