Mech City Brawl! Suit up
...and 'Mech it rain with the Override: Mech City Brawl Bundle. This explosive collection features all new-to-bundle content, including the action brawler Override: Mech City Brawl base game and six DLC packs!
This deal is part of Fanatical's current sale Take a look and don't miss their great deals ! 🙂
Override: Mech City Brawl
DLC Season Pass
DLC Super Charged Skin Pack
DLC Stardust
DLC Mirai
DLC Maestro
DLC Bellona
This game bundle contains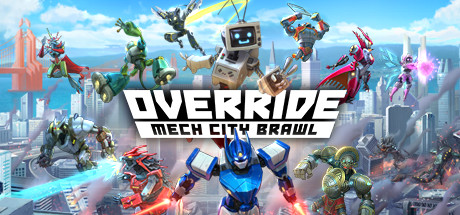 Override: Mech City Brawl
No gears, no glory! Control gigantic robots and duke it out in this 3D mech brawler! Epic battles await in local and online Versus mode, 4-player Co-op – where each player controls one part of a mech – and a single-player game mode. Each mech has its own gameplay style, special moves, and finishers.