8 war themed games!
Included in this Bundle you´ll find the games World War 2: Time of Wrath, War on Folvos, Tower Wars, World War II: Panzer Claws, World War III: Black Gold, Naval Warfare, War of the Human Tanks, AI War: Fleet Command, AI War: Light of the Spire, AI War: Children of Neinzul AI War: The Zenith Remnant and Warp Ball.
All eight games are available on Steam and Desura and also as DRM-Free download.
3 games are also with Steam Trading Cards included.
Get the complete pack for only €2.03.
This game bundle contains
War of the Human Tanks
War of the Human Tanks is a story driven strategy game with a gameplay reminiscent of Battleship and Chess, featuring a story of war, loyalty, sacrifice and human shaped tanks.
AI War: Fleet Command
"You are outgunned. You are massively outnumbered. You must win." These are your orders. Humanity has already fought its war against the machines -- and lost. AI death squads stand watch over every planet and every wormhole, the few remaining human settlements are held captive in orbiting bubbles, and the AIs have turned their...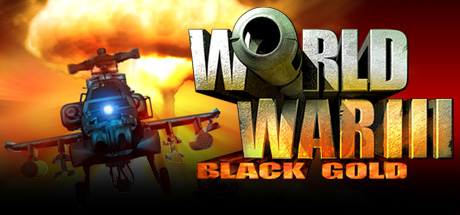 World War III: Black Gold
A fully 3D RTS featuring three parties: the USA, Russia and Iraq. hichever is chosen allows the player to select two campaigns, consisting of 5 missions on average.
World War II: Panzer Claws
WORLD WAR II: PANZER CLAWS [aka Frontline Attack: War over Europe] pushes back the boundaries of real-time strategy gaming!Take control of the Allied, German, or the Russian in the harsh reality of the battlefields of World War II.
Tower Wars
Multi-player tower defense! The game combines elements of tower defense, real-time strategy, and all-out multi-player mayhem to bring you a completely unique experience!
War on Folvos
Clouds of war are shaping over the endless Folvos desert. You cannot wait any longer. Choose your side and take command! Lead your soldiers, tanks and aircraft to victory.
World War 2: Time of Wrath
From the front lines in France and Russia to the deserts of Africa and the airfields of Britain, the campaigns of World War II are yours to command in this turn-based strategy game!
AI War: Light of the Spire
Ravaged by their recent encounters with the same AIs that pushed humanity to the brink of extinction, the Spire are an alien race that have also been all but destroyed.
AI War: The Zenith Remnant
The Zenith Remnant is the first expansion to Arcen Games' hit space-based indie RTS/4X hybrid, AI War: Fleet Command.This expansion includes a massive amount of new content that brings the galaxy to life in exciting ways.Capturables, special AI
AI War: Children of Neinzul
The Neinzul are an insectoid race of perpetual "younglings" that live for an extremely short span before dying and being superseded by fully-aware and vicious replacements.
Warp Ball
A frantic local multi-player game that's loosely based on a mix between football and air-hockey. Its big twist is the ability for players to Warp around the map.
Epic Bundle collects and presents awesome GAME bundles, the cheapest GAME deals, and the hottest GAMES for FREE in an unique way. Find the greatest bundles by Humble Bundle, Fanatical / Bundle Stars, Indie Gala, Stack Social, and many more, and save money buying bundled games, e-Books, and software.