Indie Royale´s latest indie game bundle!
This week's bundle features 9 games including Frozen Hearth, Gun Metal, Weird Worlds: Return to Infinite Space, Gateways, Orborun, Hamlet, Dark Adventure, Dark Shadows - Army of Evil and Rasternauts.
Get the complete bundle for only €1.98. (Price may change!)
Hint: There is a not yet unlocked hidden bonus game!
This game bundle contains
Orborun
Orborun is a 3D action skill run & roll game!
Weird Worlds: Return to Infinite Space
A hybrid roguelike game of space exploration, adventure and starship combat.
Gateways
Gateways is a 2D platform game set in the lab of an inventor called Ed following an outbreak of a number of his more "creative" experiments.
Frozen Hearth
Frozen Hearth is a Real-Time Strategy game, blended with exciting RPG features to create a new experience for lovers of RTS games.
Gun Metal
Take control of a transformable Havoc Suit and fight hordes of enemies.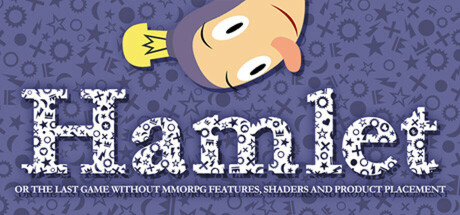 Hamlet or the Last Game without MMORPG Features, Shaders and Product Placement
A wildly original and actually beautiful point-and-click adventure based on a twisted version of William Shakespeare's Hamlet.
Rasternauts
A pixel perfect way of life is under threat!
Dark Shadows - Army of Evil
The player fights his way through 19 levels in this classic first person - hack and slash game.
Dark adventure
A game in which you'll have to wander in the dark and solve all manner of problems.
Epic Bundle collects and presents awesome GAME bundles, the cheapest GAME deals, and the hottest GAMES for FREE in an unique way. Find the greatest bundles by Humble Bundle, Fanatical / Bundle Stars, Indie Gala, Stack Social, and many more, and save money buying bundled games, e-Books, and software.