Featuring six newly bundled indie games.
Buy early and Save!
This game bundle contains
RoboBlitz
A physics-driven action game where players take on the role a multi-talented robot. 19 levels of puzzle-solving and high-intensity action!
Hinterland
Loot, level and build with fast paced RPG combat and strategic base building! Your goal is to lead a handful of peasants to establish a small haven in the wild backcountry of a fantasy kingdom.Bring a diverse cast of followers to your settlement on
StarDrone
A high-speed action thriller with a mix of arcade action, pinball, breakout, physics and collect-the-objects. Unparalleled gaming experience and extraordinary replay value.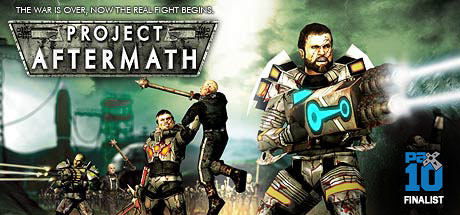 Project Aftermath
An arcade RTS. Equip your squads to suit your playing style, researching new items using the spoils of war; choose weapons, armour, power-up augmentations and spell-like special attacks.
RobotRiot: Hyper Edition
Jump, puzzle and shoot thru retro styled spaceships. Raid vessels for your galactic debt collecting master in pristine pixel perfection.