A new Steam game collection!
Indiegala presents one of the finest selections of the best space themed indie games! Don't miss this new game bundle by Indie Gala. It again contains a bunch of Steam titles.
Hint: Don't miss the epic Humble MONTHLY bundle ❤
This game bundle contains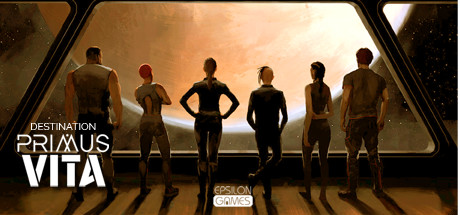 Destination Primus Vita
Destination Primus Vita is a narrative, first-person and episodic puzzle game set in a science-fiction universe. Follow the adventures of our main six characters: Austin, Hayao, Artemis, BrX, Geny and Coby as they travel across the cosmos to Primus Vita to complete their vital mission… to save life on Earth!
Starbound
You've fled your home, only to find yourself lost in space with a damaged ship. Your only option is to beam down to the planet below, repair your ship and set off to explore the universe...
MirrorMoon EP
MirrorMoon EP is a game about mystery and exploration set in outer space. These space travels begin on a red planet and its unique moon and extend across galaxies. The single player part of MirrorMoon EP blends adventure and exploration with navigation-based puzzle solving.
Epic Bundle collects and presents awesome GAME bundles, the cheapest GAME deals, and the hottest GAMES for FREE in an unique way. Find the greatest bundles by Humble Bundle, Fanatical / Bundle Stars, Indie Gala, Stack Social, and many more, and save money buying bundled games, e-Books, and software.