Another Pocket Sized Steam collection!
Don't miss this new game bundle by Indie Gala. It again contains a bunch of Steam titles. Get it before the price increases. Save your money. Support indie developers. Get awesome games.
Hint: Don't miss the epic Humble MONTHLY bundle ❤
Hatred Gates Of Nowhere Hammerwatch IS Defense
This game bundle contains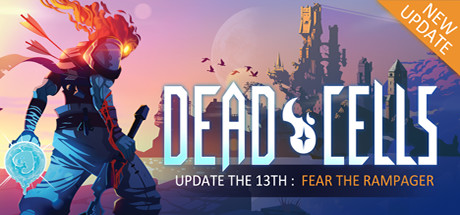 Dead Cells
Dead Cells is a rogue-lite, metroidvania inspired, action-platformer. You'll explore a sprawling, ever-changing castle... assuming you're able to fight your way past its keepers in 2D souls-lite combat. No checkpoints. Kill, die, learn, repeat.
ChromaGun
Welcome to ChromaTec's test lab! You're here to test our state-of-the-art military-grade color-technology: The ChromaGun (patent pending)! Use it to solve our meticulously designed test chambers by painting the walls and droids. Remember how to mix colors from pre-school? Congratulations, you qualify!
Hatred
Hatred is a violent twin-stick shooter, in which you take the role of The Antagonist fighting against all of humanity.