A new special game bundle...
This game bundle includes the titles: Bret Airborne, Fall of the New Age, Guncraft, One Finger Death Punch, ibb & obb, Nihilumbra, Rocketbirds, Bet On Soldier, Potatoman - Seeks the Troof, Ravaged Zombie Apocalypse, Lilly Looking Through and Namariel Legends.
Each game in this bundle is redeemable on Steam and playable on Windows. Selected titles are also available on Mac and Linux. 6 games include Steam Trading Cards. Pay what you want starting at $1 - Pay more, get more!
This game bundle contains
One Finger Death Punch
Experience cinematic kung-fu battles in the fastest, most intense brawler the indie world has ever seen! With the unique 1:1 response system of One Finger Death Punch, players will feel the immediate feedback of every bone-crunching hit. Pay tribute to the masters using five classic kung-fu styles mixed with additional weapons.
Ibb & Obb
ibb & obb is a two player cooperative game set in a puzzle filled world where gravity goes both up and down. You can only succeed by working closely together. Find a friend for some true local co-op couch fun or match up online.
Nihilumbra
Discover the beautiful world of Nihilumbra and join Born on his adventure to find himself whilst trying to escape from his inevitable curse. Born was created from the absolute nothingness: The Void. But somehow he separates himself from the black emptiness and appears in the world.
Lilly Looking Through
What Lilly sees is about to change her life forever.... Help our heroine through a variety of enchanting environments brimming with magic and wonder, as she seeks to rewrite the past, change the present, and unlock the ultimate mystery. Geeta Games ...
Rocketbirds: Hardboiled Chicken
Annihilate an evil penguin regime in this cinematic platform adventure game offering full solo and co-op campaigns.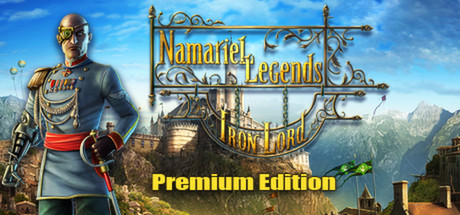 Namariel Legends: The Iron Lord
In this adventure quest game player will need to sneak into the citadel of cruel Iron Lord and rid invaded land of Namariel from tyrant after escaping from air prison, revealing the secret of Iron Lord and rescuing legitimate King and Queen of Namariel.
Potatoman Seeks The Troof
Potatoman will put your reflexes and worldview to the test as you journey through scorching deserts, dark forests, busy cities, the tallest mountains and eventually your own potato-consciousness in search of the ultimate answer. Are you prepared to face the TROOF?
Bet on Soldier: Blood Sport
Delve into a world where war has become a media frenzy! Survive your battles and bet on your victories!
Bret Airborne
Bret Airborne shakes up the standard match-3 formula with strategic gameplay and original game mechanics.
Fall of the New Age
In the dark times of the Medieval a baleful society of the Cult and its adherers strived to seize the rule over the city, control its inhabitants and destroy all sources of knowledge and culture. Help Marla uncover the secret conspiracy, release her ...
Guncraft
Block and Load! Combining the addictive nature of block building sandbox games with the speed and competition of modern first-person shooters, Guncraft takes voxel-based gaming to a whole new level. Players can create maps and arenas based on anything ...
Ravaged - Zombie Apocalypse
Ravaged: Zombie Apocalypse brings zombies into the game for the first time.It delivers new maps and modes stacked with a wild assortment of super aggressive zombie types.The player's objective is to get the hell out of the zombie infested areas -