A new special game bundle...
This game bundle includes the titles: Bret Airborne, Fall of the New Age, Guncraft, One Finger Death Punch, ibb & obb, Nihilumbra, Rocketbirds, Bet On Soldier, Potatoman - Seeks the Troof, Ravaged Zombie Apocalypse, Lilly Looking Through and Namariel Legends.
Each game in this bundle is redeemable on Steam and playable on Windows. Selected titles are also available on Mac and Linux. 6 games include Steam Trading Cards. Pay what you want starting at $1 - Pay more, get more!
This game bundle contains
One Finger Death Punch
Experience cinematic kung-fu battles in the fastest, most intense brawler the indie world has ever seen!
Ibb & Obb
ibb & obb is a two player cooperative game set in a puzzle filled world where gravity goes both up and down.
Nihilumbra
Discover the beautiful world of Nihilumbra and join Born on his adventure to find himself whilst trying to escape from his inevitable curse.
Lilly Looking Through
What Lilly sees is about to change her life forever....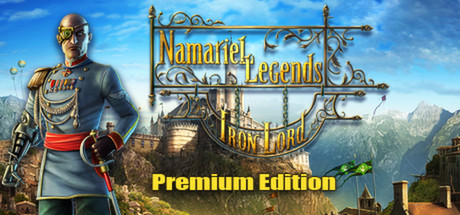 Namariel Legends: The Iron Lord
In this adventure quest game player will need to sneak into the citadel of cruel Iron Lord and rid invaded land of Namariel from tyrant after escaping from air prison, revealing the secret of Iron Lord and rescuing legitimate King and Queen of Namariel.
Rocketbirds: Hardboiled Chicken
Annihilate an evil penguin regime in this cinematic platform adventure game offering full solo and co-op campaigns.
Potatoman Seeks The Troof
Potatoman will put your reflexes and worldview to the test as you journey through scorching deserts, dark forests, busy cities, the tallest mountains and eventually your own potato-consciousness in search of the ultimate answer.
Bet on Soldier: Blood Sport
Delve into a world where war has become a media frenzy!
Bret Airborne
Bret Airborne shakes up the standard match-3 formula with strategic gameplay and original game mechanics.
Fall of the New Age
In the dark times of the Medieval a baleful society of the Cult and its adherers strived to seize the rule over the city, control its inhabitants and destroy all sources of knowledge and culture.
Ravaged - Zombie Apocalypse
Ravaged: Zombie Apocalypse brings zombies into the game for the first time.
Epic Bundle collects and presents awesome GAME bundles, the cheapest GAME deals, and the hottest GAMES for FREE in an unique way. Find the greatest bundles by Humble Bundle, Fanatical / Bundle Stars, Indie Gala, Stack Social, and many more, and save money buying bundled games, e-Books, and software.