Fight the heat...
This time you´ll get 10 indie games including Lifeless Planet, Leisure Suit Larry Reloaded, Voyager, Porradaria Upgrade, Fester Mudd: Curse of the Gold - Ep. 1, Truffle Saga, Racer 8, Shiny The Firefly, Cold War, Pixel Puzzles: Japan, Us and Them: Cold War and R.I.P.D. The Game.
"Pay What You Want" starting at $1. Pay more, get more!
Get 8 games for STEAM and 2 for Desura. 3 games are coming with Steam Trading Cards.
Hint: Take a look at the active Indie Gala bundles.
This game bundle contains
Lilly Looking Through
What Lilly sees is about to change her life forever.... Help our heroine through a variety of enchanting environments brimming with magic and wonder, as she seeks to rewrite the past, change the present, and unlock the ultimate mystery. Geeta Games ...
Lifeless Planet
PREMIER EDITION - While seeking life on a distant planet, an astronaut discovers an abandoned Russian town. He suspects his mission is a hoax until a mysterious young woman saves him from a strange and deadly phenomenon...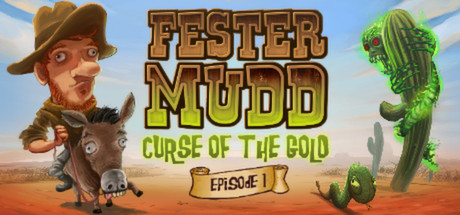 Fester Mudd: Curse of the Gold - Episode 1
Set in Wild West, FESTER MUDD: CURSE OF THE GOLD is a three-part comic saga of exploration, reunion, and redemption...and a love letter to the classic adventure games of the 90s!
Pixel Puzzles: Japan
Pixel Puzzles: Japan combines traditional jigsaw puzzle style gameplay with light video-game interactivity.
Cold War
Cold War follows the story of a freelance journalist who finds himself in the midst of an international conspiracy that aims to control the U.S.S.R..
Shiny The Firefly
Shiny the Firefly is a challenging platform adventure game. Journey through a mysterious garden as Shiny, a brave firefly on a quest to find his children, lost in a terrible accident. Master trials,solve puzzles and use your stealth to guide your
Leisure Suit Larry: Reloaded
Larry's original creator, the infamous game designer Al Lowe, has teamed up with Sierra Veteran Josh Mandel, to bring this game back to life – updated and expanded in a myriad of ways.
Porradaria Upgrade
Travel back to 90s' games with the Ninja, a mysterious killer whose true purpose nobody knows, and live a full retro gaming experience in a world totally drawn in pixel-art.
R.I.P.D. The Game
You and your partner strap on the holsters of two lawmen assigned to the otherworld to protect and serve the living from an increasingly destructive array of souls.
Racer 8
Racer 8 is the ultimate Rally inspired puzzle game that will have players revving their engines or leave them running on fumes! A mixture of asset management, time trial and puzzle game.
Voyager
Discover a detailed, randomly generated fantasy world: meet strange races, find mystical treasures, collect gold, discover ancient landmarks and fight battles with your Spellbook creature cards.
Truffle Saga
Take Truffle on a cool adventure to rid the forest of angry Mushrooms in a fun addicting physics puzzler! Stop the Mushrooms taking over the forest now in this addictive saga!
Us and Them: Cold War
Join Henry Kissinger, Fidel Castro, the Pope, John Edgar Hoover and Che Guevara in a deadly game of Cold War. A turn-based strategy game taking place during the Cold War.