A curated bundle sent to your inbox.
Subscribe for the Humble September Bundle for only $12 (!!!) and you'll immediately receive "OVERWATCH" (Blizzard's Battle.net), + "Dungeons 3" (Steam) + "Hidden Folks" (Steam) + and MORE to COME!
Subscribe for the next Monthly Bundle for only $12!
Get over $100 in games for $12. Each game is yours to keep. Cancel anytime. Enjoy the pre-order games with many more games to come + 10% off the Humble Store + a growing collection of Humble Trove games.
What we know so far?
A curated bundle of games sent to your inbox every month.
Immediately receive great games with more to come!
More STEAM games and Humble Originals to come.
Enjoy 10% off the Humble Store. 
All Humble Trove games for FREE. (See below)
Cancel anytime!
Get the next monthly bundle for $12!
The confirmed games + more games to come for only $12:
Epic Bundle has curated a list of all Humble Monthly bundles since their first appearance in November 2015. Take a look which games Humble Bundle has added to these monthly bundles over time. 
You can find a full list of Monthly Bundles here!
You subscribed already? Don't miss to share your thoughts in the comments below and help others people to decide whether this curated game bundle is worth $12 a month or not.
Have fun.
This game bundle contains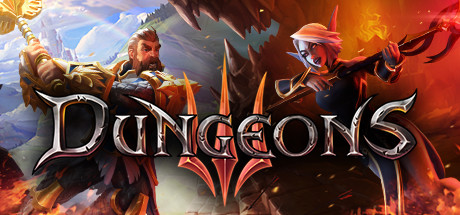 Dungeons 3
At last, the Dungeon Lord has successfully united the forces of evil and established his dark empire. Time for the next step in his most diabolical quest: expansion!
Overwatch
In a time of global crisis, an international task force of heroes banded together to restore peace to a war-torn world: OVERWATCH.Overwatch ended the crisis, and helped maintain peace in the decades that followed, inspiring an era of exploration, innovation, and discovery. But, after many years, Overwatch's influence waned, and it was eventually disbanded.Now, conflict is rising across the world again, and the call has gone out to heroes old and new. Are you with us?
Epic Bundle collects and presents awesome GAME bundles, the cheapest GAME deals, and the hottest GAMES for FREE in an unique way. Find the greatest bundles by Humble Bundle, Fanatical / Bundle Stars, Indie Gala, Stack Social, and many more, and save money buying bundled games, e-Books, and software.