Hordes of Zeds, check; Hordes of content, check! Tripwire Interactive and Humble Bundle have opened the Killing Floor up to everyone! Get games and additional items. 
This bundle contains the main games Killing Floor 1, Killing Floor 2, and Killing Floor: Incursion plus a bunch of DLC.
August 26, 2020 - Update:
The bundle now also contains the Cyberpunk Outfit Bundle, Horzine Mark 7 Bundle, and Dragon & Koi Complete Weapon Skin Set!
Included DLC:
Mrs Foster Pack
Robot Premium DLC Character
Ash Harding Character Pack
The Chickenator Pack
Killing Floor - Reggie the Rocker Character Pack
Foster Classic Bundle
Commando Chicken Bundle
Clot Backpack Bundle
Compound Bow
Community Weapon Pack 2
Community Weapon Pack 3 - Us Vs Them Total Conflict Pack
Community Weapons Pack
Nightfall Character Pack
Camo Weapon Pack
Killing Floor Incursion
Wasteland Bundle
Briar's Bobby Bundle
Tanaka's Biker Bundle
Hazmat Suit Bundle
DAR Assault Armor Bundle
Pajama Bundle
Cardboard Knight Bundle
Witch Hunter Outfit Bundle
Santa's Helper Outfit Bundle
Foster's Favorites Weapon Skin Pack
Mrs. Foster
Badass Santa Bundle
Headshot FX Pack 1
Headshot FX Pack 2
Grim Treatments Weapon Bundle
Yuletide Horror Weapon Skin Bundle
Killing Floor 2 Digital Deluxe Upgrade
Neon Character Pack
Neon Weapon Pack
Golden Weapons Pack
Outbreak Character Pack
Golden Weapon Pack 2
Cyberpunk Outfit Bundle
Horzine Mark 7 Bundle
Dragon & Koi Complete Weapon Skin Set
This game bundle contains
Killing Floor
6-player co-op survival horror at its finest! Free updates, free special events and a ridiculous amount of fun!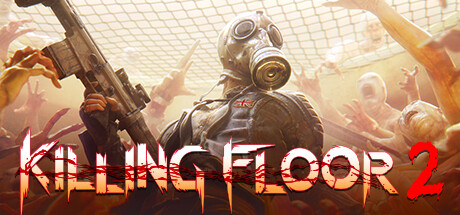 Killing Floor 2
6-player co-op Zed-slaughtering mayhem. And now, 12-player Versus Survival mode, too - now you can BE the Zeds!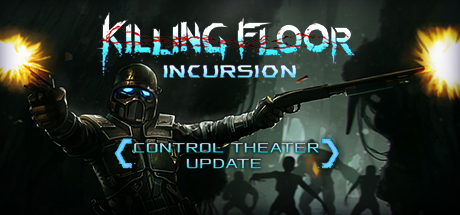 Killing Floor: Incursion
Killing Floor: Incursion is a fully-realized, multi-hour, story-driven adventure with an additional endless mode. In solo or co-op mode, travel diverse environments, from creepy farmhouses to the catacombs of Paris, in order to uncover who... or what is behind the Zed menace.