Create your Game Bundle and pay what you want!
This bundle includes the following indie games: Attractio, Tallowmere, Wooden Floor, Deity Quest, inSynch, Urban War Defense, The Tiny Tale 2, Hyper Gauntlet, Virus Jigglin' Fever and Siralim.
Grab 4 games for a minimum of Only $1.25 or name your own price! (8 games to choose from + bonus items!)
Vote: Buy the bundle, vote for the games on Steams Greenlight, and once greenlit, you will get a free Steam key from Groupees!
Hint: There are more bundles by Groupees. Take a look!
This game bundle contains
inSynch
An art-music-arcade game, inSynch is handcrafted and animated in stop motion. The game jumps and hops between meditative compositions and devilishly hard time-attack challenges!
The Tiny Tale 2
The Elven kingdom is in great danger! Thanks to the greed of Elven Queen Ginevra the Elven life-giving shrine was corrupted by the Evil Necromancer. The Troll and his fellow Gremlins must find the remaining holy shrines scattered around the kingdom to ...
Siralim
Siralim is a deep RPG with light roguelike elements that allows you to summon and customize hundreds of creatures to fight in strategic battle. Fight your way through randomly generated dungeons and complete randomized quests.
Tallowmere
Raise your shield. Indulge Lady Tallowmere and her lovingly violent dungeons. New rooms are created every time you play. How deep can you delve?
Deity Quest
Deity Quest is a light-hearted RPG where your goal is to convert followers and gain power to become the Overgod of Aberos. Use your divine magic to support your followers in fast-paced, strategic 6 vs. 6 battles, and compete with other deities in your ...
Attractio
Be the first to change gravity and solve hard deadly puzzles in Attractio! Control the 3 contestants: Dalek, Mia and Keir, who compete to win the controversial reality show. You will need dexterity and cleverness to pass throughout the challenging
Wooden Floor
Wooden Floor is a first person horror game full of visual trickery ... Not being able to predict what is going to happen next you need to make your way through the haunted house.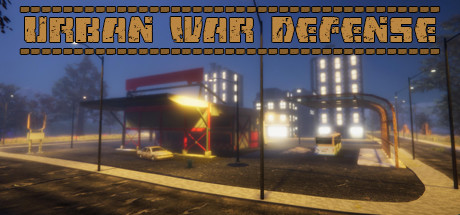 Urban War Defense
Lead through a action packed fast paced tower defense game with a story of an invasion on your homeland by a large foreign force and as a newly appointed commander do what you can to help your country fight back and defend against this enemy force which ...
Virus Jigglin' Fever
"This paddle thing," a paddle that changes the ball of drugs to cure different types of viruses. Control the power paddle and destroy the virus outbreak! Similar to a bouncy ball.
Hyper Gauntlet
An adrenaline infused manic dodge-em-up arena of high-speed obstacles and twitch reaction. Hurtle ever forwards through gaps between blue and red obstacles. Do you have what it takes?