Build your bundle!
Create your own game bundle. Select from the following games: Hexoscope, Torch Cave, Momento Temporis: Light from the Deep, Typing with Jester, Lord Mayor, Wrong Dimension - The One Dimensional Platformer, Funfair Ride Simulator 3, Adventures On The Polluted Islands and ShapeShifter.
These games are playable on Windows. Vote for them on Steam Greenlight, and once greenlit, you get a Steam key!
This game bundle contains
Lord Mayor
A strategy game that lets you build cities, solve puzzles and create an empire!
Adventures On The Polluted Islands
Adventures On The Polluted Islands – adventure game with elements of sandbox. You will play a small crab, armed with a boomerang. Help the survivors and go in search of salvation. Tasks, secrets, boss fights, easter eggs and much more are waiting for you!
Hexoscope
Hexoscope is a new puzzle game that challenges your skills to create from Chaos. You should arrange the chaotic combination of hexagonal Chips to create a Chain from Power Source to Power Receiver. You should swap Chips with each other to combine their pins into solid Chain from Source to Receiver.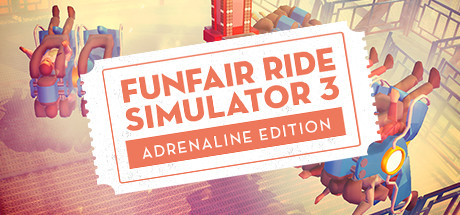 Funfair Ride Simulator 3
Have you ever had the opportunity to control your own amusement ride at the fair? Probably not ... Now you can experience this on your PC & Mac with the new Funfair Ride Simulator 3. With physics and detailed graphics, awesome fog, firework and light effects and a simulated fairground.
Torch Cave
Help Mr. Bravado retrieving the ancient artifact from the Torch Cave and more importantly - help him get out of there alive!
Momento Temporis: Light from the Deep
Momento Temporis is a metroidvania 2D action adventure platformer featuring pixel-art graphics. Explore the world and learn spells, fight bosses and lots more in this magical universe.Buy the early bird beta version of the game on our website: ...
Typing with Jester
At a time when much of the world remained undiscovered from other civilizations there was a small island called Fair.... Typing with Jester is a typing game with a 8-Bit Retro fourscale style. Imagine those classic handhelds had a keyboard and a similar
Wrong Dimension - The One Dimensional Platforme
is a game played along a single axis. Fight monsters, unlock doors, explore sky-towers, and dive deep into underground dungeons using familiar platforming concepts presented in brand new ways . All while being hypnotized by an amazing soundtrack by Joe
ShapeShifter
ShapeShifterShapeShifter has four main game modes: JUMP MODE - In jump mode you score 1 point per jump while avoiding the red blocks of death. WAVE MODE - In wave mode you'll get 1 point for every evil red block that you leave behind. CLEAN MODE