Build your bundle!
Create your own game bundle. Select from the following games: Giga Girl, Cavernus, King Machine, Super Space Pug, Space Codex, Star Drifter, Leaden Sky Battle, Legend of Hand and Nightork Adventures.
These games are playable on Windows. Vote for them on Steam Greenlight, and once greenlit, you get a Steam key!
This game bundle contains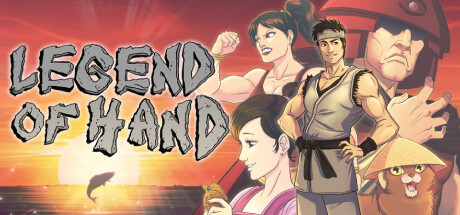 Legend of Hand
Legend of Hand tells the story of a hero on an epic quest to find the mythical Grandmaster Hand, the one man who can restore peace to a troubled world. Inspired by point and click adventure classics, Far-East legends and martial arts beat 'em up games of the 80's and 90's!
Nightork Adventures: Beyond the Moons of Shadalee
Nightork Adventures - Beyond the Moons of Shadalee is an arcade shooter game. You fly with a spaceship through procedurally generated caves and fight against evil demons using magic colors. There is a campaign of 30 levels and 6 boss monsters. It also ...
Space Codex
Space Codex is a casual retro arcade minimal awesome top-down shooter featuring waves of enemy spaceships with different attacks in what is, literally, a bullet hell. To beat them, you will have power-up options available through the map. The game only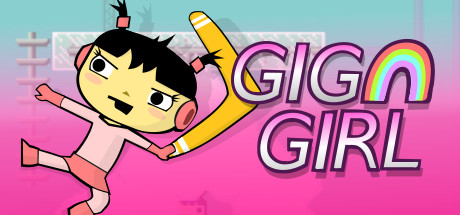 Giga Girl
Giga Girl is a retro run 'n gun platformer heavily influenced by, and paying homage to, the original NES Mega Man games.
Star Drifter
Star Drifter is a super hard and hectic space shooter, inspired by classics such as R Type, Xenon, Galaxian, Moon Cresta and Gradius.
Cavernus
Action, adventure and exploration! Descend into the darkness below and find the treasure.
Leaden Sky Battle
Leaden Sky Battle is a 2 player versus game, a mix between Snake and Chess made with Unity.Players control a Leader holding a flag and can create a chain with his teammates who are following him in a single-file line. The group can be blocked as a ...
King Machine
King Machine is a game about building machines.Explore an abandoned factory, finding useful machinery and gradually building the tools and structures you need to restore the factory to operation. What was the original purpose of the factory and why
Super Space Pug
Super Space PugSuper Space Pug is a classic arcade shmup. Take control of 'Demetrius the Third'(Space Pug) to defend your personal space from the evil, fish flinging cats and random rocks because its a space shmup, and without rocks it would be rather
Epic Bundle collects and presents awesome GAME bundles, the cheapest GAME deals, and the hottest GAMES for FREE in an unique way. Find the greatest bundles by Humble Bundle, Fanatical / Bundle Stars, Indie Gala, Stack Social, and many more, and save money buying bundled games, e-Books, and software.