Build your own bundle...
This time this indie game bundle by Groupees contains Turbo Pug 3D, Chicka Wars, Navpoint, Joanas Life, Life of Pixel, DinoOps, Atomic Reconstruction and VITATIO.
Each game is playable on your Windows PC. 3 games include Steam Trading Cards. Build your bundle or grab the complete bundle for $3.
This game bundle contains
Life of Pixel
Life of Pixel is an epic platform adventure game, with amazing gameplay, fun characters, beautiful 8 & 16-bit aesthetics and a lot of heart. With over 100 fun packed levels of platforming goodness! Chock-full of tricks & traps, double jump
Turbo Pug 3D
Turbo Pug is back! And this time, he's three dimensional! Join Turbo Pug and friends, sprint your way through a randomly generated voxel world with scaling difficulty. Turbo Pug 3D - Fast paced, casual fun.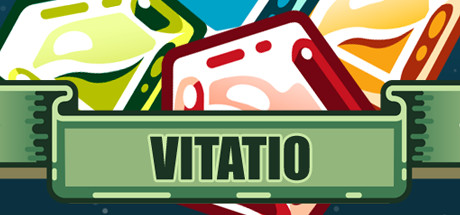 VITATIO
VITATIO is the latin word for avoidance and is the exact premise of this game, avoid collisions with opposing gems and guide your way to the highest score on the global leaderboards!
DinoOps
Welcome to DinoOps, rookie!
Chicka Wars: Chicken Meat
Chicka-chicka-chicka wars! Shoot, shoot and shoot!
Joana's Life
In a peaceful part of the town, a series of deaths occur, seemingly random at first, but gruesome in their nature. One day, you find an object that doesn't belong in your house. An old, worn-out, stained mirror. You'll come to discover that the simple ...
Atomic Reconstruction
Atomic Reconstruction is a atmospheric Puzzle game, where you have to use the power of fusion and fission to create and modify specific atoms or groups of atoms.The Objective is to create a specified atom out of the given ones you have on the map.