Build your own bundle...
This time this indie game bundle by Groupees includes Sunny Hillride, Crash Landing, Stalingrad, Sim Junta, Rush for gold: Alaska, Fantasy Mall, Zombie Apocalypse: Escape The Undead City, Star Ball Galaxy and Bear Naked Rampage.
Each game is playable on Windows. Build your bundle or grab the complete bundle for $3.
This game bundle contains
Rush for gold: Alaska
Take part in the famous "Rush for Gold" in Alaska!
Stalingrad
Stalingrad is a real-time strategy title that places gamers in the middle of the most dramatic periods of World War II, covering major events from June 1942 till January 1943.
Sunny Hillride
Start your craziest family holiday with a turbulent and crazy family journey in Sunny Hillride - even your pet parrot is on board! Race and jump across hilly, colorful landscapes of forests, deserts, snowy mountains and beautiful meadows.
Crash Landing
Crash Landing is a simple sci-fi top-down shooter game, that follows in footsteps of games like Alien Breed or Shadowgrounds. With a little more focus on the story. Multiple enemies, different weapons, changing environments and action, all is designed to
Sim Junta
Sim Junta – A game of dirty politics! You are the new dictator of Risuena, a small and poor country of the third world. You have just seized power after a bloody coup and your intentions are to stay in power as long as you can, to rip this country off,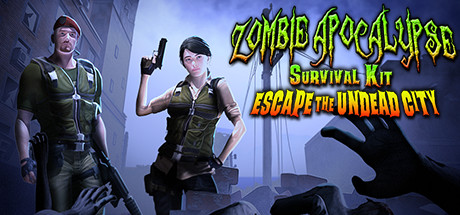 Zombie Apocalypse: Escape The Undead City
Battle through Zombie Apocalypse horror! Which is better - shotgun, pistol or AK-47? Blast their rotten, infected brains out and choose your favorite! Scavenge weapons and armor to pimp out your souped up zombie slaying car - then plow down the man-eating hordes to Escape the Undead City, and try not to get your guts torn out!!!
Bear Naked Rampage
A monstrous bear stalked a peaceful village until a brave lord caught the beast. On a day of celebration, the townsfolk gathered to watch the lord slay it. Unless of course, the bear had other plans...You are the bear let loose in the village, ...
Star Ball Galaxy
In Star Ball Galaxy you roll around the galaxy with the Super Star Man and save your star friends from the Space Ghosts. Roll as fast as you can in three different galaxies with 9 different stages on each. In every stage you must collect your star
Fantasy Mall
Indulge yourself in this small pixel world where everyone has enough money to buy your stuff. Your new mall could be the solution to their problems , open new shops and fill their stocks wisely , earn profits , apply Demand and supply rule and become the