A new BE MINE bundle...
Included you´ll find the games SECTOR, FragFest, Cosmochoria, Moebius: Empire Rising, SimpleRockets, Kingdom Wars 2: Battles, Clandestinity of Elsie and many not yet unlocked bonus items!
All games are playable on your Windows PC. Selected titles are also available on Mac and Linux! x games contain Steam Trading Cards. Pay what you want starting at $1 - Pay more, get more!
This game bundle contains
Clandestinity of Elsie
World War Two veteran and mentally-damaged alcoholic Hayden Warrick awakens from a night of drinking to find that his wife Elsie has mysteriously disappeared.
Cosmochoria
A tiny, naked cosmonaut with a jetpack & laser blaster must revive a dying galaxy by planting one seed at a time. An innovative and addictive arcade adventure experience with mystery and intrigue in all the right places.
SimpleRockets
I am excited to release my first game on Steam! SimpleRockets was released in 2013 for mobile and I've put a ton of work into it to get it ready for PC and Mac. It was inspired by KSP, and it offers a simpler 2D experience for building rockets and ...
Moebius: Empire Rising
Moebius: Empire Rising is a contemporary adventure that merges classic point-and-click puzzle solving with Jane Jensen's sophisticated storytelling. Travel the world using Malachi's unique deductive powers to analyze suspects, make historical connections, and uncover the truth behind a theory of space and time the government will defend...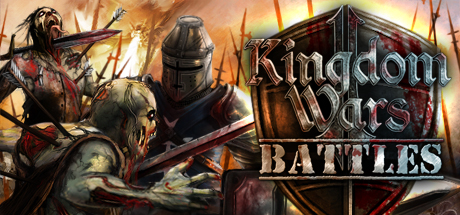 Kingdom Wars 2: Battles
KW2B brings massive sieges and survival to medieval strategy. With epic storytelling and complex crafting, fight to survive through brutal siege combat, fighting each other, and hordes of Zombies. With complex castle and city building, beautiful, yet gory ...
SECTOR
SECTOR is a classic shooter game that you play the role of Dimitri, he and ​​another scientists made fail biological tests and the infected enemies took possesion with technology evolution. survive at this severe place, fighting against creatures and ...
FragFest
Play a fast-paced arcade style action game in a virtual world full of weapons, vehicles and gimmicks. Master singleplayer challenges or climb international ladders. For medals or quick outbursts: If you like intense vehicular deathmatches you will love
Epic Bundle collects and presents awesome GAME bundles, the cheapest GAME deals, and the hottest GAMES for FREE in an unique way. Find the greatest bundles by Humble Bundle, Fanatical / Bundle Stars, Indie Gala, Stack Social, and many more, and save money buying bundled games, e-Books, and software.