An adventure bundle....
Eat your heart out, Lara Croft, there's another budding adventurer in town... Experience three classic action-adventure Steam PC titles and additional content with the Syberia Complete Bundle!
This deal is part of Fanatical's current sale Take a look and don't miss their great deals ! 🙂
This game bundle contains
Syberia
Join Kate Walker as she travels to remote locations and time periods in this timeless voyage to discover her true destiny.
Syberia 2
Having searched Eastern and Western Europe for a missing heir, Kate Walker finally completed her long and arduous journey, obtaining the signature of Hans Voralberg and closing the automaton factory buyout. Mission accomplished?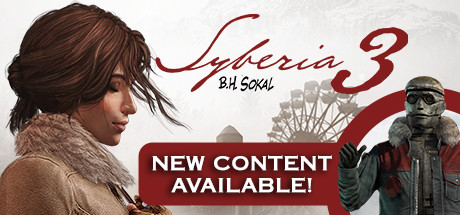 Syberia 3
Als Adventure-Game der neuen Generation entdecken Sie in Syberia 3 eine zauberhafte, geheimnisvolle und belebte Welt, vollständig in 3D. Indem Sie sich in ein Szenario mit unzähligen Charakteren stürzen, können Sie die fabelhafte Geschichte von Benoit Sokal durchleben und entdecken.