Get 6 RPG games on Steam....
This RPG bundle includes Atonement 2: Ruptured by Despair, Atonement: Scourge of Time, Insincere, Outrage, City of Chains and Incitement 3.
Each game is redeemable on Steam and playable on your Windows PC. 5 games include Steam Trading Cards. Pay only $1.49 for the complete bundle.
This game bundle contains
City of Chains
City of Chains is a dark sci-fi RPG set in a dystopian city. Take control of a small group of escaped fugitives and lead them to their freedom. Decide whether to fight head on or to avoid combat, to help others or to go your own way, to show mercy or to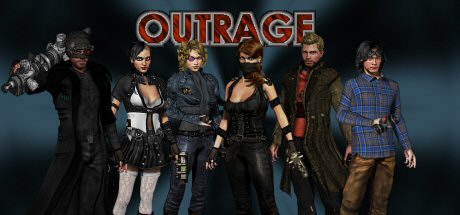 Outrage
Outrage is a short cyberpunk dungeon crawler. You manage a team of vigilantes and must undertake various missions in the city to strengthen your team and your cause in order to bring a powerful enemy to justice.
Atonement: Scourge of Time
The last king was killed over 400 years ago and the global rule of the land ceased to exist. The Vindicator is coming. ~a decadent, dark fantasy world with a new take on the concepts of Angels and Demons!
Incitement 3
An expansive dystopian sci-fi world awaits you! Equipment customization, a varied cast and an epic story in this sci-fi epic from Astronomic Games.
Insincere
You are Joseph Walker. After waking up in a strangely deserted science facility with no recollection of how you got there, you hear the voice of an A.I. The A.I. promises to be your guide and to help you out of the facility. However, it is clear right ...