10 Steam games for $2!
A new Steam bundle with some nice indie games! Get the first 4 games for $1: Spheroid, Defense of Egypt: Cleopatra Mission, Doomed Kingdoms, Jack's Gang. Pay $2.00 to unlock also: Dream Dealer, 1 Vs 1, Alchemist, LUXIS, Shut Up And Dig, Omega One.
Each game is delivered as Steam keys. All of them are playable on your Windows PC. 8 games include Steam Trading Cards. Grab the complete bundle for $2.
This game bundle contains
Omega One
Omega One is one explosive and amazing take on the shoot em up genre. It will have a leveling and unlocking system, online leader boards , split screen vs mode , full controller support and much more.
LUXIS
LUXIS is a game of memory, reflexes, intuition, and problem solving. Get lost in the atmospheric music and glowing world, then find your way out.
Alchemist
It is a platformer game about the Alchemist in randomly generated world. On your way you will meet different enemies and friends. Use alchemy to pass your way.
Shut Up And Dig
Shut Up And Dig is an exciting 2-d roguelike game made in fantasy theme. The main hero is an elf-girl, who is exploring the mysterious worlds of haunted dungeons.
Defense of Egypt: Cleopatra Mission
A game of the genre "Tower Defense" ( TD ) in the setting of ancient Egypt.
Dream Dealer
Dream Dealer is a first person exploration game were you take your dream and start a long journey between worlds. You'll never know if what you see is real, or if you are in trance. An experimental game made to delight your sensory system.
Doomed Kingdoms
Doomed Kingdoms – is a RPG. The game features turn-based combat system, which includes tactical elements. And this is combined with interesting story, dialogues, puzzles and more!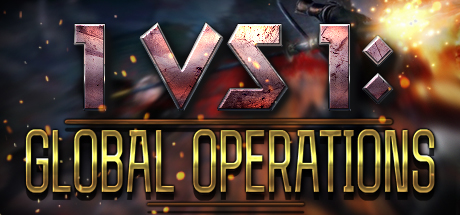 1 Vs 1
You must deceive your enemy and be ahead. Your magic and potions will help you with that. You can buy potions in shops with golden coins gained from exchanging wood, stones and meat.
Spheroid
This is a little game that is a collection of missions that range from racing down a highway, exploring a cave, or eliminate squadrons of enemies.
Jack's Gang
Hi everybody, this is Jack, from Jack's Gang.I'll talk a little about this thing ... Here you have to fight againstthe members of an evil gang, get the trash you find throughsidewalk and throw in the bin, paint the name of our gang on the walls,doors and