3 hidden gems for STEAM...
This new bundle by Blink includes the games Namariel Legends: Iron Lord, Fall of the New Age (Premium Edition) and Skara - The Blade Remains (Early Access - Starter Package).
Activate each games on Steam and play them on Windows PC. 2 games are also available on Mac and Linux.
This game bundle contains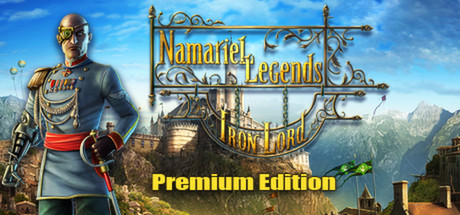 Namariel Legends: The Iron Lord
In this adventure quest game player will need to sneak into the citadel of cruel Iron Lord and rid invaded land of Namariel from tyrant after escaping from air prison, revealing the secret of Iron Lord and rescuing legitimate King and Queen of Namariel.
Skara: The Blade Remains
Skara is a competitive hack and slash being independently developed with Unreal 4. Team up with or against your friends and compete for dominance in a world racked by cosmic disaster. WARNING: This is an unfinished prototype in development with constant
Fall of the New Age
In the dark times of the Medieval a baleful society of the Cult and its adherers strived to seize the rule over the city, control its inhabitants and destroy all sources of knowledge and culture. Help Marla uncover the secret conspiracy, release her ...