All Indie, All Steam, All Awesome!
Starting at $1 - Pay $8 and get all Games + many Soundtracks and Artbooks!
Contains individual Steam codes!
This game bundle contains
The Adventures of Shuggy
A game part platformer, part puzzler. Shuggy boasts a suite of novel play mechanics that are mixed and matched throughout 116 unique single-player levels, each with their own clever twist.
Cargo Commander
Alone in space, light years away from your family, armed with only your Fistcannon™; you are Cargo Corps' latest recruit, a Cargo Commander.
Vessel
Vessel is a 2D action and puzzle game featuring the unique ability to simulate characters composed entirely of fluid.
Tobe's Vertical Adventure
An retro, platformer in which you travel back and forth in search of treasures while rescuing fluffy animals.
Hack, Slash, Loot
A single-player turn-based dungeon crawler. Take control of a lone hero and explore sprawling dungeons, fight dangerous monsters.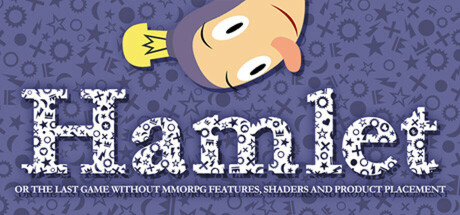 Hamlet or the Last Game without MMORPG Features, Shaders and Product Placement
A wildly original and actually beautiful point-and-click adventure based on a twisted version of William Shakespeare's Hamlet.
Ideabox
A journey to the amazing world of ideas is waiting for You in Ideabox.Brilliant and silly, original and trivial - all these ideas are born here with Your help.During the journey You'll meet many talented persons such as Shakespeare, Mozart and