The Mount & Blade Triple Pack!

Don't miss Green Man Gaming's latest Steam game bundle. It contains three great games of the Mount & Blade franchise. Don't miss this deal!
This deal is part of the current sale. Take a look and don't miss the great deals ! 🙂
This game bundle contains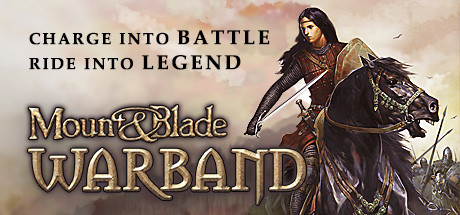 Mount & Blade: Warband
In a land torn asunder by incessant warfare, it is time to assemble your own band of hardened warriors and enter the fray. Lead your men into battle, expand your realm, and claim the ultimate prize: the throne of Calradia!
Mount & Blade
Calradia is a land at war, offering great riches and even greater dangers to adventurers and mercenaries that flock to shed their blood on its soil. With courage and a strong sword, an unknown stranger can make a name as a warrior. Free-form sand-box gameplay.
Mount & Blade: With Fire & Sword
The standalone expansion for Mount & Blade! With Fire & Sword builds and expands upon the highly regarded combat system from Mount & Blade: Warband. Firearms have been introduced to the battlefield.
Epic Bundle collects and presents awesome GAME bundles, the cheapest GAME deals, and the hottest GAMES for FREE in an unique way. Find the greatest bundles by Humble Bundle, Fanatical / Bundle Stars, Indie Gala, Stack Social, and many more, and save money buying bundled games, e-Books, and software.