5 Indie Game Bundle with Gravi, Super Tower Rush, Monsters, Samphi and Twisty's Asylum Escapades.
An Indie Game Bundle with games for Windows, OSX and Linux (Steam, DRM-Free and Desura)
All of these titles are in either an Alpha or Beta stage, which means they are not yet complete, however, with your support these developers have promised their finished product.
This game bundle contains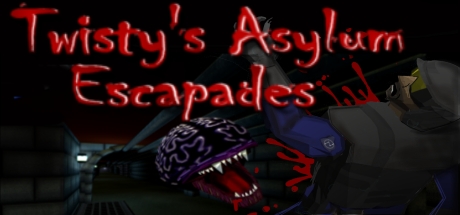 Twisty's Asylum Escapades
Take an exciting journey with Twisty, the floating brain monster, as he battles his way out of an insane asylum in this hilariously bizarre, action/adventure game.
Super Tower Rush
Once upon a time, there was a tower every knight and lady who had a wish visited. Racing another aspirant was the only way for their own wish to come true. The fastest one at descending the Tower would be the winner.Super Tower Rush intends to bring old values back, such as the shared experience of head to head gaming, even from the same keyboard, although it does include a system for both online and solo play. Then again, racing to the bottom of the tower has always been a social and splendidly animated affair.
Gravi
Control a blue ball of energy. Shoot and swing your way towards victory! An puzzle-platformer that will test your tolerance for pain.
Monsters!
The only way to stay alive is to continuously collect the hearts of the slain monsters. In addition, hearts of different colors provide a variety of power-up like abilities that the player can use to their advantage.
Samphi
A story driven RPG set in a destructible sandbox universe.