10 Steam games...
Included in this game pack you´ll find Hamlet or the Last Game without MMORPG Features, Shaders or product placement, Moonlight Minions, Rats - Time is running out!, Seeders, Bernie Needs Love, Spectraball, Way of Gold and Steel, Protocol, Quantum Flux and Earth Overclocked.
Each game in this bundle is redeemable on Steam and playable on Windows and Mac. 3 games include Steam Trading Cards. Pay what you want starting at $1 - Pay more, get more!
This game bundle contains
Bernie Needs Love
A retro platformer about an old man who collects blue pills amidst urban dangers and bird poop in a desperate effort to reach his girlfriend before he is himself reached by the ever-approaching Grim Reaper.
Rats - Time is running out!
Pressed for time?! Same for this rat, but he can manipulate it! Join RedEyes the Rat on the heist of his life. Sneak into the bank, steal the diamond, evade the guards . . . and then get out! But most of all, be clever, trick time, and take back what's
Earth Overclocked
Earth Overclocked is a frantic rogue-lite adventure starring a scientist who is terrible at making time machines, but great at blasting bad guys. Use a diverse selection of weapons to fight off monsters while searching for pieces of your time machine in randomly generated environments.
Seeders
Seeders is a puzzle-platformer with tight and responsive controls and some really challenging puzzles. Finding your lost friend and saving the skateboard park from demolition only scratches the surface of the wonderful adventure that lies ahead.
Way of Gold and Steel
What is in the "Way of Gold and Steel" which makes it interesting? Main reason is the unusual gameplay style — combination of a real-time strategy (RTS) and a roguelike.
Moonlight Minions
Moonlight Minions is an addictive tower-defense experience with a refreshing style. Defend your lands from the invading minion hordes using the arsenal of organic defenses and powerful abilities at your disposal! Originally released for iOS, Moonlight ...
Quantum Flux
Quantum Flux is an old school style rogue-like following the Artemis. A prototype vessel aiming to save humanity from destruction, to do so it must find a way through a difficult and hostile universe to create a new home for the human race.
Protocol
Use your lightning skill and pace to outwit your enemies. Challenge other players in a deathmatch, team deathmatch or even capture the flag. The game is a cyberpunk themed first person shooter, it uses smooth and easy to grasp parkour to enable players
Spectraball Extended Edition
This game combines elements of platforming and puzzle solving.It use an addictive gameplay, and stunning visuals to deliver an experience that sets a new standard for the genre.In addition, Spectraball utilizes Steamworks, offering full support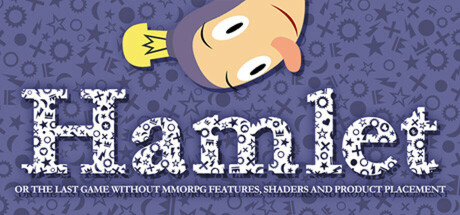 Hamlet or the Last Game without MMORPG Features, Shaders and Product Placement
A wildly original and actually beautiful point-and-click adventure based on a twisted version of William Shakespeare's Hamlet.