A bundle with no less than 14 AMAZING GAMES!
Get them for a price you will never find again! In the FIRST 8 HOURS, the price is even lower!
Including also Soundtracks for various games!
This game bundle contains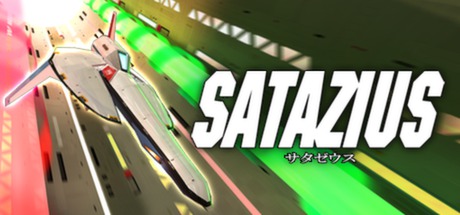 SATAZIUS
The year is 2051. Location: SATAZIUS, a long-abandoned planet. The cruiser Agano was on patrol when it was attacked and stricken by a confederacy of space pirates that had established a base on SATAZIUS. The pirates attacked the Agano intending to steal the assault ship 'Trafalgar' that was stowed aboard the Agano, but the Trafalgar made...
Fairy Bloom Freesia
Take control of Freesia as she protects Lita Forest by beating the living daylights out of enemies invading the forest!
Crusader Kings II
Explore one of the defining periods in world history in an experience crafted by the masters of Grand Strategy.
Knights of Pen & Paper (+1 Edition)
Set out on a grand adventure in this turn-based, retro style, pixel-art RPG, inspired by the great titles of the 90's. Take on the roles of in-game players taking on the roles of their characters in a traditional pen and paper RPG session in the ultimate meta roleplaying experience.
Gorky 17
November 2008. NATO intelligence services report that, for reasons unknown, the Russian military has destroyed GORKY 17, one of the old Soviet "Secret Cities". A year later NATO takes over a former Russian secret base built on Polish soil. Diggers discover a laboratory complex in the completely demolished town.
Two Worlds II: Pirates of the Flying Fortress
New quests, weapons, potions, armor, fighting techniques and maps await you in the world of Antaloor!
The Showdown Effect
The Showdown Effect is a 2.5D multiplayer action game in which players will be participating in death-matches to gain glory and fame.Formerly known as "Project JFK," The Showdown Effect operates on the principle of "more is more" and offers an
Two Worlds II
Check out the new Velvet Edition bundle including both Two Worlds II and Pirates of the Flying Fortress DLC.
Roaming Fortress
Reclaim the lost kingdom and drive the evil forces back from whence they came.
Darkest Hour: A Hearts of Iron Game
Developed by a team of experienced modders from the Paradox forum, Darkest Hour is a stand-alone Hearts of Iron II game featuring a mixture of short and in-depth campaigns set across the darkest chapters of the 20th century, from the outbreak of the
ETHER VAPOR Remaster
A great classic arcade Shoot 'Em Up with nice graphics and vertical, horizontal and cinematic chase cam views.
Eryi's Action
You'll die a lot in 12 action-packed stages, but you WILL go back for more!
RefleX
Many years have passed since the ALLTYNEX incident. The world's nations have joined to form a unified economy and a global militaristic government