Indie Gala - Mobile 3 Bundle for Android
A Mobile Game Bundle with 11 Games - 9 for Android and 2 PC games for STEAM
Including Bag It!, Great Big War Game, Chimpact, Serious Sam: Kamikaze Attack, Trainz Simulator, Trainz Driver, 9th Dawn, Slender Man! Chapter 1: Alone, Naval War: Arctic Circle, Fruit Blitz and Trainz Settle and Carlisle
Pay What You Want starting at $1 !!!
This game bundle contains
Bag It!
A challenging, family-friendly puzzle game!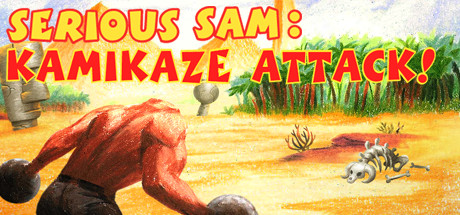 Serious Sam: Kamikaze Attack!
Step into the boots of Serious Sam's most iconic foe, the Headless Kamikaze, and chase down the vile Serious Sam in this action packed arcade runner.
Great Big War Game
Taking military "advice" from the ridiculous generalissimo, can you battle your way through this truly massive, content-packed military campaign?
Chimpact
Luscious environments with a variety of delightful characters make Chimpact top of its class.
Trainz Simulator
With Trainz custom built input system to get the most out of the touch functionality you'll find driving Trains, laying tracks, creating layouts and completing scheduled tasks a breeze.
Trainz Driver
Trainz Driver is based upon the hugely successful "Trainz Simulator" game and app.
Fruit Blitz
Slash and slice your way through the fastest, fruitiest, most colorful game on the market.
9th Dawn
Are you a fan of oldschool RPGs like Ultima, but crave the openness and exploration in modern games?
Slender Man Chapter 1: Alone
Slender Man!
Trainz Settle and Carlisle
We take you to one of the most famous and scenic British main lines at the time of the transition from steam to diesel power.