A new Steam compilation!
This bundle contains the Steam titles Project Temporality, PolyRace, Yrminsul, Mechanic Escape, Stay Dead Evolution, Navpoint, Chicken Invaders 4, Galactic Inheritors, and The Lady.
Each game is redeemable on Steam.
This game bundle contains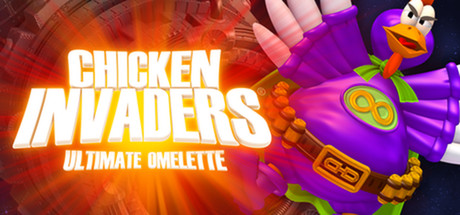 Chicken Invaders 4
They came without warning, squawking menacingly, their ruffled feathers darkening the sun. Invading intergalactic chickens, out to punish humanity for our oppression of their earthly brethren. Now they're back, and they're having Earth for dinner!
Mechanic Escape
In a world oppressed by ruthless machines, a stronghold full of die-hard TV-sets resists the persecution. Your lost friends and the lack of resources drive you to take action against the extinction. Brave the dangers and go find your comrades to rescue
Project Temporality
You are #87, an involuntary test subject at a mobile research base. You learn to think about time in a nonlinear way, which is necessary to solve the later puzzles.
PolyRace
Let's show off your racing skills! Hurtle through randomized tracks (using procedural algorithm) in this fast-paced futuristic racing game. Try and retry to reach your best race time. Challenge your friends in a 10min time attack or face the world in the
Yrminsul
YRMINSUL is a strategy game in a persistent universe where each combat is held in the form of a Tower Defence. Crush the forces of good!
The Lady
"The Lady" is a 2D Surreal Puzzle Horror, featuring hand drawn character art, stop motion animation, and a hauntingly abrasive Noisecore Soundtrack. The game takes the user on an emotional experience like no other in Indie Gaming.
Galactic Inheritors
Colonise solar systems and watch them grow. Explore the galaxy to find its strategic choke points. Build up your empire and your fleet and then use the power of the media to prepare your people for the inevitable war. At the same time watch your ...
Stay Dead Evolution
Be an action B-movie hero and defeat all your enemies in this intense fighting experience! Stay Dead Evolution is a unique arcade action game based on real life footage.
Epic Bundle collects and presents awesome GAME bundles, the cheapest GAME deals, and the hottest GAMES for FREE in an unique way. Find the greatest bundles by Humble Bundle, Fanatical / Bundle Stars, Indie Gala, Stack Social, and many more, and save money buying bundled games, e-Books, and software.