This bundle is unreal.

Once again Humble Bundle has teamed up with GameDev.tv for a bundle filled with online courses, asset packs, and games! Learn how to create video games using the world-class Unreal Engine.

Included content:
Unreal Cinematics Training Course
Star Sparrow Modular Spaceship
Another Stylized Material Collection 8
Math For Games Training Course
Unreal C++ v4.1X Training Course
Master Control Material
Rusty Barrels Volume 2
Another Easy Terrain Material
Unreal Multiplayer Training Course
Unreal C++ 4.22 Training Course
Unreal Blueprint Training Course
Unreal VR Training Course
Gamemaster Audio - ProSound Mini Pack
Slum Village Environment
This game bundle contains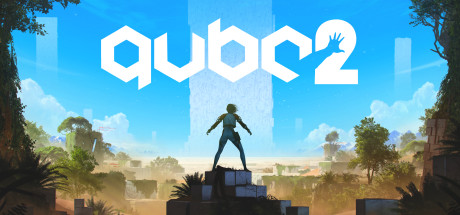 Q.U.B.E. 2
Q.U.B.E. 2 is the sequel to the hit first-person puzzle game Q.U.B.E. You are Amelia Cross, a stranded archaeologist who has awoken among the ruins of an ancient alien landscape. With the distant help of another survivor you must solve the puzzles of this mysterious world and find a way back home.
Q.U.B.E.
A first-person puzzle game. A series of cube puzzles that will challenge the player with logic, physics, platforming.
Epic Bundle collects and presents awesome GAME bundles, the cheapest GAME deals, and the hottest GAMES for FREE in an unique way. Find the greatest bundles by Humble Bundle, Fanatical / Bundle Stars, Indie Gala, Stack Social, and many more, and save money buying bundled games, e-Books, and software.