More awesome games for you.

tinyBuild is back with Humble Bundle's newest Steam collection! Pay $1 or more. Normally, the total cost for the games in this bundle is as much as $164. At Humble Bundle, you choose the price and increase your contribution to upgrade your bundle! Pay $1 or more to access Steam keys.

Hint: Don't miss the epic Humble MONTHLY bundle ❤
This game bundle contains
Streets of Rogue
Fight, sneak, and hack your way through randomly generated cities. It's like Nuclear Throne meets Deus Ex, mixed with the anarchy of GTA. Rogue-lite meets immersive sim, and goes completely insane.
SpeedRunners
Cut-throat multiplayer running game that pits 4 players against each other, locally and/or online. Run, jump, swing around, and use devious weapons and pick-ups to knock opponents off-screen! One of the most competitive games you'll ever play.
Clustertruck
Clustertruck is a chaotic physics based truckformer. Jump your way through insane levels in a game of "the floor is lava" on top of speeding trucks driven by terrible drivers.
Party Hard
It's 3:00 a.m. Your neighbours are having a loud party. Stop them. Party Hard is tinyBuild's award-winning stealth strategy game about ruining parties by any means.
The Final Station
Travel by train through a dying world. Look after your passengers, keep your train operational, and make sure you can always reach the next station. Make your way through swarms of infected at each station. Explore mysterious and abandoned stations looking for supplies and survivors.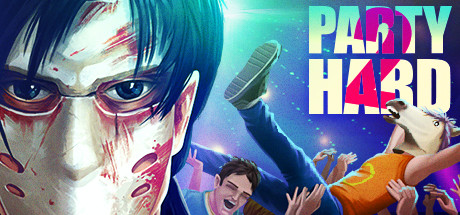 Party Hard 2
It's 3am and you just want to get some sleep. Welcome back to Party Hard! Stop parties using hundreds of new ways, incidentally destroy a drug syndicate, and save the Earth from an alien invasion. May the chickens be with you!
Punch Club
Train hard, fight crocodiles and find love. Earn your place in the Punch Club ranks, and discover who brutally murdered your father, in this choose your own adventure boxing management tycoon.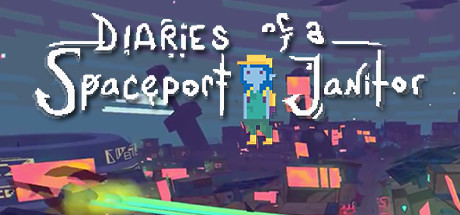 Diaries of a Spaceport Janitor
Diaries of a Spaceport Janitor is an anti-adventure game about picking up trash in an alien bazaar. Play as the Janitor, an Alaensee girlbeast with a municipally-subsidized trash incineration job and dreams of leaving the planet of Xabran's Rock far behind her.