Don't miss this bundle with LEGO Batman, LEGO Batman 2 DC Super Heroes, and LEGO Batman 3: Beyond Gotham. Don't miss the latest Humble Bundle.
Find even more bundles and deals here.
This game bundle contains
LEGO Batman 2: DC Super Heroes
Legends Unite!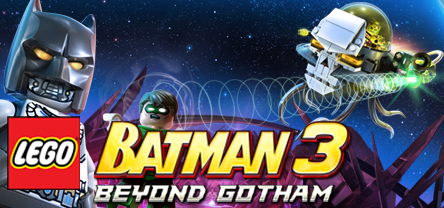 LEGO® Batman™ 3: Beyond Gotham
The Caped Crusader joins forces with the super heroes of the DC Comics universe and blasts off to outer space to stop the evil Brainiac from destroying Earth.
LEGO Batman
When all the villains in Arkham Asylum team up and break loose, only the dynamic duo is bold enough to take them on to save Gotham City.
Epic Bundle collects and presents awesome GAME bundles, the cheapest GAME deals, and the hottest GAMES for FREE in an unique way. Find the greatest bundles by Humble Bundle, Fanatical / Bundle Stars, Indie Gala, Stack Social, and many more, and save money buying bundled games, e-Books, and software.