The great Humble Indie Bundle 6 containing Epic games like Torchlight and Jamestown!
This game bundle contains
Space Pirates and Zombies
Explore a randomly generated Galaxy populated with factions, enemies, missions, and items providing you with a unique experience each time you play.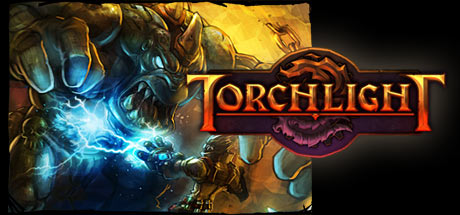 Torchlight
Adventure awaits in the award-winning Action RPG debut from Runic Games! Explore the randomized depths of this boom town, collect loot, and level up to save Torchlight - and possibly the world.
Dustforce
Take control of a nimble janitor to rid the world of dust and debris.
Shatter
Shatter is a fresh take on brick-breakers, adding new physics-based concepts to alter the trajectory of every ball in play.Combining an amazing soundtrack by electronic musician, Module, and intense boss battles translates into fantastic music with
Jamestown: Legend of the Lost Colony
A top-down shooter set on 17th-century British Colonial Mars. Up to four players blast and dodge bullets through a hostile Martian frontier, armed with the very best in steampunk weaponry.
Rochard
A fun and original space adventure platforming game that will test your coordination and wits. Use gravity, changing it at will to solve environmental puzzles.
Wizorb
The once peaceful Kingdom of Gorudo is threatened by an evil presence. Use your quick reflexes in order to survive.
Vessel
Vessel is a 2D action and puzzle game featuring the unique ability to simulate characters composed entirely of fluid.
Gratuitous Space Battles
Build and design your fleet of spacecraft in Gratuitous Space Battles, a space strategy game with brilliant detail.Outfit your ships with different weapons, defenses, and engines, lay out your plan of attack, and assign orders to each
Bit.Trip Runner
Race, bound and dash across the Moon on a quest to find friends and defeat the final boss together!