The great Humble Indie Bundle 6 containing Epic games like Torchlight and Jamestown!
This game bundle contains
Space Pirates and Zombies
Explore a randomly generated Galaxy populated with factions, enemies, missions, and items providing you with a unique experience each time you play.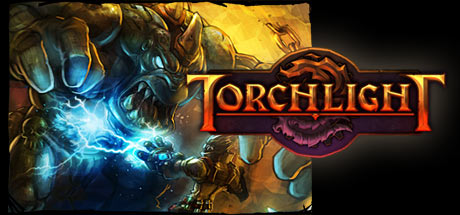 Torchlight
Adventure awaits in the award-winning Action RPG debut from Runic Games!
Dustforce
Take control of a nimble janitor to rid the world of dust and debris.
Shatter
Shatter is a fresh take on brick-breakers, adding new physics-based concepts to alter the trajectory of every ball in play.
Jamestown: Legend of the Lost Colony
A top-down shooter set on 17th-century British Colonial Mars.
Rochard
A fun and original space adventure platforming game that will test your coordination and wits.
Wizorb
The once peaceful Kingdom of Gorudo is threatened by an evil presence.
Vessel
Vessel is a 2D action and puzzle game featuring the unique ability to simulate characters composed entirely of fluid.
Gratuitous Space Battles
Build and design your fleet of spacecraft in Gratuitous Space Battles, a space strategy game with brilliant detail.
Bit.Trip Runner
Race, bound and dash across the Moon on a quest to find friends and defeat the final boss together!
Epic Bundle collects and presents awesome GAME bundles, the cheapest GAME deals, and the hottest GAMES for FREE in an unique way. Find the greatest bundles by Humble Bundle, Fanatical / Bundle Stars, Indie Gala, Stack Social, and many more, and save money buying bundled games, e-Books, and software.