Humble Bundle: Dungeons Steam Game Bundle
Lord over evil in the ultimate dungeon sim saga! Command hordes of evil creatures, thwart hapless heroes, and unleash your dark side in this complete Dungeons collection. Pay what you want starting at only $1. A new Humble Bundle.
Find even more bundles and deals here.
This bundle contains the tree main games and additionally these DLC packs: Dungeons - Into the Dark, Dungeons - Map Pack, Dungeons - The Dark Lord, Dungeons 2 - A Chance of Dragons, Dungeons 2 - A Game of Winter, Dungeons 2 - A Song of Sand and Fire, Dungeons 3 - A Multitude of Maps, Dungeons 3 - An Unexpected DLC, Dungeons 3 - Clash of Gods, Dungeons 3 - Evil of the Caribbean, Dungeons 3 - Famous Last Words, Dungeons 3 - Lord of the Kings, Dungeons 3 - Once Upon A Time
This game bundle contains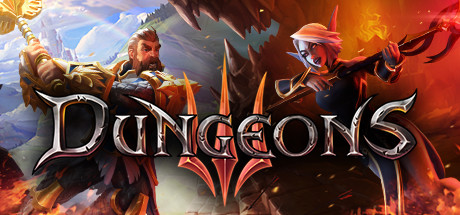 Dungeons 3
At last, the Dungeon Lord has successfully united the forces of evil and established his dark empire.
Dungeons 2
The Dungeon Lord is back – and this time he's serious!
Dungeons
Assume the role of a mighty (and mighty evil) Dungeon Lord and create your own diabolical demesnes underground.