Awesome cross-platform games. Pay what you want!
All Games for Window, Mac, Linux and Android! All games DRM-Free + STEAM!
Name your own price starting at $1.
Soundtracks included with select games also!
This game bundle contains
Broken Sword 1: Shadow of the Templars (The Director's Cut)
One of the all-time classic adventures, multi BAFTA-nominated "Broken Sword: Director's Cut" pitches sassy journalist Nico Collard, and intrepid American George Stobbart into a mysterious journey of intrigue and jeopardy.
Organ Trail: Director's Cut ‐ Director's Cut
Organ Trail is a retro zombie survival game. Travel westward in a station wagon with 4 of your friends, scavenging for supplies and fending off the undead. Members of your party might die of dysentery or you might have to put them down yourself when they get bit.
Worms Reloaded
Ten years on from Worms™ Armageddon and the turn-based comic mayhem continues in Worms™ Reloaded, an all-new edition available for PC through Steam.
Ticket to Ride ‐ + USA 1910 & Europe DLC
The official adaptation of Days of Wonder's best-selling train board game, Ticket to Ride takes less than one minute to learn but a lifetime to master.
Anomaly Korea
Exclusively brought to Steam for PC, Mac and Linux in Anomaly Bundle, Anomaly Korea is an expansion campaign to Anomaly Warzone Earth. The alien robots are back and this time they've got Korea in their sights. It's your job to lead a squad into fierce fire-fights and fend off the alien invasion.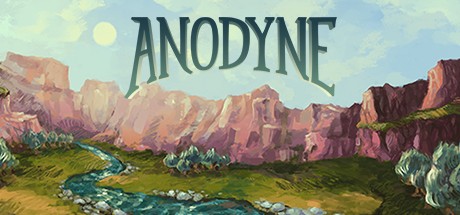 Anodyne
Explore and fight your way through 16-bit-era visual style nature, urban and abstract themed areas.
The Bard's Tale
The Bard is more than just a reluctant hero - he is an unwilling, rude, greedy and slightly horny hero with an undying love for women, wine, wit and song.Play as the lovable rogue, Bard, who treks through villages completing quests to support his
Greed Corp
Find the delicate balance between harvesting the land for resources and preserving it to stay alive.Will you defend your territory or sacrifice it to keep it out of enemy hands? Manage the finite available resources to build your army and use the
Incredipede
Control Quozzle as she learns to swing through the trees, climb sheer cliffs, dance over rivers of lava, and even soar through the air on thermal winds.