Humble Bundle: Train Simulator - All Aboard! Bundle
Pay what you want starting at only $1. Explore the wonder, thrills, and mythic appeal of the railway in our globe-trotting Train Simulator bundle! Jump in with Train Simulator Classic for only $1, and learn to master authentic engines and real-world routes. A new Humble Bundle.
Hop aboard the ultimate railway hobby. Included content: Amtrak E8 Loco, Amtrak P42 DC 'Empire Builder' Loco, BR Class 170 'Turbostar' DMU, BR Regional Railways Class 101 DMU, Chatham Main Line - London-Gillingham Route, DB BR 407 'New ICE 3' EMU, DB BR 605 ICE TD, DB BR 648 Loco, Fife Circle Line: Edinburgh - Dunfermline, Grand Central Class 180 'Adelante' DMU, Hamburg - Hanover Route, Hudson Line: New York - Croton-Harmon Route, LNER Peppercorn Class A2 'Blue Peter' Loco, Mittenwaldbahn: Garmisch-Partenkirchen - Innsbruck Route, NEC: Washington DC - Baltimore, Peninsula Corridor: San Francisco - Gilroy Route, Semmeringbahn - Murzzuschlag to Gloggnitz Route, Thompson Class B1 Loco
Find even more bundles and deals here.
This game bundle contains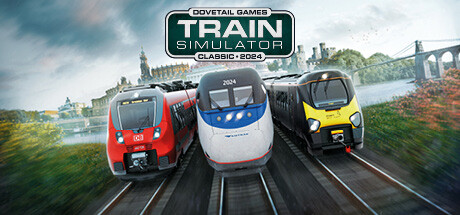 Train Simulator Classic
Welcome to the ultimate railway hobby!