11 Android Mobile Games including Machinarium, Waking Mars, Zen Bound 2, Superbrothers: Sword & Sworcery EP, Crayon Physics Deluxe, Canabalt, Avadon: The Black Fortress, Cogs, Splice, Eufloria HD and Swords & Soldiers HD!
Pay what you want!
This game bundle contains
Machinarium
Machinarium is the award-winning independent adventure game developed by the makers of Samorost series, Botanicula and CHUCHEL. Help Josef the robot save his girlfriend Berta kidnapped by the Black Cap Brotherhood gang!
Waking Mars
In 2097, life is discovered on Mars. When your mission of first contact becomes trapped by a cave-in, you must master the alien ecosystem to survive. Soon you stumble upon more than anyone expected, and with time running out, you will make a decision
Splice
Splice is an experimental and artistic puzzler. Immerse yourself in its microbial world and start splicing! Every level ("strand") consists of a number of cells that you will need to rearrange into a target structure in several moves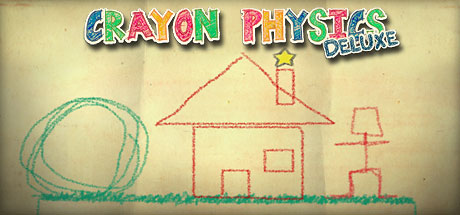 Eufloria HD
Experience "Eufloria HD", the new edition of Eufloria, an incredibly addictive ambient strategy game that anyone can play! Explore a beautifully realized universe rendered in a style that is unique and compelling.
Superbrothers: Sword & Sworcery EP
A completely fresh adventure gaming experience, defying conventions to develop a unique kind of storytelling.
Canabalt
Avadon: The Black Fortress
Protect the Pact! Hold back the waves of invaders that seek to destroy you.
Cogs
Cogs is a puzzle game where players build machines from sliding tiles. Players can choose from 50 levels and 3 gameplay modes. New puzzles are unlocked by building contraptions quickly and efficiently. Inventor Mode: Starting with simple puzzles, players are introduced to the widgets that are used to build machines - gears, pipes, balloons, chimes, hammers, wheels, props, and more. Time Challenge Mode: If you finish a puzzle in Inventor Mode, it will be unlocked here. This time, it will take fewer moves to reach a solution, but you only have 30 seconds to find it. Move Challenge Mode: Take your time and plan ahead. Every click counts when you only get ten moves to find a solution.
Zen Bound 2
A unique down-tempo indie game! An opportunity to slow down, zone out and focus on a task that's challenging but not stressful, a set of gentle puzzles for the mind and fingers to solve.
Swords & Soldiers HD
Rewrite history as you take control of the brutal Vikings, the devious Aztecs or the crafty Chinese in their global quest to win the favor of the Gods!