8 games for $2.50.
Customize your indie game bundle from the following items: CAT Interstellar, Disgraced (+ Revolutionary Edition & Disgraced Role Playing Game DLC), Waste Walkers (+ Deliverance, Awareness, Subsistence & Role Playing Game DLC), ADventure Lib (+ OST), Minimalism, The President, Affliction, Song of the Myrne: What Lies Beneath.
Some of the bundled games are delivered as Steam keys. You can activate / redeem these product keys on Steam. Some are available as DRM-Free downloads. All of them are playable on your Windows PC. 6 games include Steam Trading Cards.
This game bundle contains
Minimalism
Minimalism - platformer with a lot of levels, made in minimalist style - which is a cube protogonist. The game is a kind of labyrinth consisting of levels, to go between them you need to open the doors with collected keys.
Disgraced
Disgraced is a unique, sandbox styled, samurai themed role playing game that allows players to lead a rebellion in a fight for freedom against a cruel and tyrannical Shogun in Feudal Japan.
Waste Walkers
Waste Walkers is a unique, sandbox styled, post-apocalyptic role playing game that allows players to discover the horrors of the apocalypse through a harsh struggle for survival.
Song of the Myrne: What Lies Beneath
Explore the island of Namok and its dungeon, both of them full of adventures, dangers and big bosses. Craft new armors, weapons, potions, etc... Meet the crazy townfolks and discover the secrets that lie beneath Namok.
CAT Interstellar
A short story inspired by Robert Heinlein's:The Moon Is a Harsh Mistress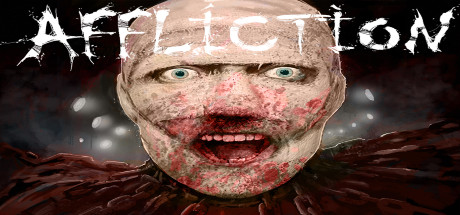 Affliction
Affliction is a survival horror shooter designed to engage players with a thrilling storyline, surreal environments, merciless foes, a chilling atmosphere, and an unforgettable gameplay experience. Players must explore, scavenge, and fight in order to survive and live to tell the tale.
ADventure Lib
The shuffle button has been hit. All the objects and characters have been mixed up! Randomness threatens to overrun the kingdom, and nothing is what it appears to be! It is up to you to defeat the fire-breathing [kitten], save your beloved [toilet], and
The President
Congratulations! You are the President of the world's foremost economic and military superpower, the United States of America.Your aim is to achieve peace and prosperity, and to avoid economic crises at home and military conflicts abroad. You are ...