A new indie game bundle...
This game package by Groupees contains the following games: Zenge, Mahjong Deluxe 3, Doctor Watson - Treasure Island, Insane, Vector Assault, Monster Puzzle and Abrix for kids.
All games are playable on your Windows PC. Selected titles are also available on Mac, Linux and Android. Grab the complete bundle for $2.
This game bundle contains
Vector Assault
Vector Assault is a fast paced twin stick shooter where you have to survive a onslaught of enemy attackers.
Zenge
Relaxing puzzle game, telling the story of Eon through gorgeous art and music.
Abrix for kids
Abrix the robot is an addictive puzzle game for everyone. The game provides over 40 hours of intellectual entertainment ranging from fairly simple puzzles, to the extremely difficult, forcing the player to maximum effort.
Mahjong Deluxe 3
Mahjong Deluxe 3 is the newest entry in the popular Mahjong series of casual games produced by award-winning game developer EnsenaSoft.
Insane
!nsane is a nod to the cult game "Logical" from the good old Amiga days. It's all about balls and twist locks. You have to arrange the balls in the right order to pick the lock. What sounds simple enough quickly turns out to be a uniquely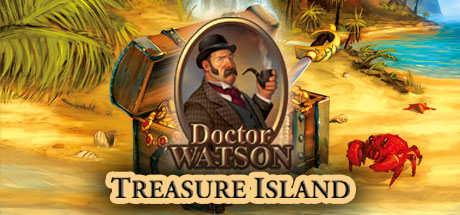 Doctor Watson - Treasure Island
Players will experience an exciting adventure as Dr. Watson at fantastic locations. The first part of this new 3D hidden object series takes players to the famous Treasure Island. In this adventure, players solve exciting puzzles and interact with a ...
Monster Puzzle
Far away, lost in another dimension, there's a world where human dreams come to life. A land built upon sweet dreams where Trekkie and her friends live, safe from the bitter monsters inhabiting the dark world of nightmares. But even all the fear and ...
Epic Bundle collects and presents awesome GAME bundles, the cheapest GAME deals, and the hottest GAMES for FREE in an unique way. Find the greatest bundles by Humble Bundle, Fanatical / Bundle Stars, Indie Gala, Stack Social, and many more, and save money buying bundled games, e-Books, and software.