2 new Bonus Games added! New Games: AlterEgo: DreamWalker and Oniken
Now the Retro Game Bundle contains 11 Games! Pay What You Want!
Retro Indie Game bundle including Anodyne, Bleed, AlterEgo: DreamWalker, Oniken 8-Bit Commando, Dead Pixels, Smooth Operators, Tiny Plumbers and Forceline.
A Pay what you want starting at $1 Bundle!
This game bundle contains
Dead Pixels
A toxic waste spill finds its way into the water supply, causing the recently deceased to rise from their graves. Now it's up to you to blast your way through the hordes of undead if you're going to escape the city. On the way to your rescue, you'll search stores and houses for supplies, and trade with other survivors.
Oniken
When a global war nearly decimated humankind, an evil military organization called Oniken takes advantage of the situation to dominate and oppress the few remaining survivors. Even though any resistance to this organization seemed hopeless, a small rebel movement organizes strikes against Oniken.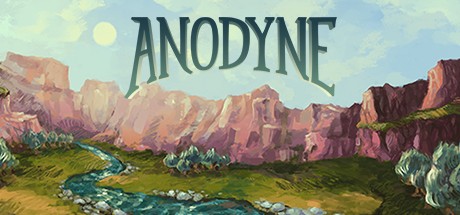 Anodyne
Explore and fight your way through 16-bit-era visual style nature, urban and abstract themed areas.
AlterEgo: DreamWalker
AlterEgo is a multi-level, platform game where you navigate around platforms, obstacles and monsters to collect jumping pixels. You have an alter ego or phantom twin that mirrors your moves from across the screen.When the hero moves, the alter ego
Bleed
Wryn wants to be the ultimate videogame hero! Help her take down the Greatest Heroes of All Time! An action-platformer focused on stylish, acrobatic dodging and fluid, challenging gameplay.
8-Bit Commando
A run and gun platformer with local multiplayer which will take you back to the classic age of (NES) gaming. The gameplay is bound to challenge even the most seasoned vets.
Smooth Operators: Call Center Chaos
Tiny Plumbers
Tony has a job to do… Save princesses to pay the bills. All across the eight realms Bosses have aquired valueable Princesses. Help Tony secure a bright future for Tiny Plumbers Inc. by "Rescueing" these damsels and exchanging them for piles of coins and mini-games at the Princess Mart! It's a tough job, but someone has to do it.Seriously though, Tiny Plumbers is an ultra low resolution 2D platformer where the levels are a combination of procedurally generated and user created content. With online, lan, and splitscreen multiplayer.
Forceline
Forceline is a 2D sidescrolling game where you take control of the prince of the realm of Athretia. Your quest is to rescue the princess from the evil viscount and his minions.
Sylia - Act I
Gigantic Cubes have landed on Sylia. Will the land thrive or will the Aliens gain its energy and destroy every life form in the process?