A new remute bundle...
Included you´ll find the games Caravanserail, BoxLife, Potato Thriller, AdvertCity, NO THING, Julai, Rising Runner and Hotel Blind.
All games are playable on Windows PC. Selected titles are also available on Mac and Linux. 2 titles contain Steam Trading Cards. Pay what you want starting at $1.25. Pay more, get more!
This game bundle contains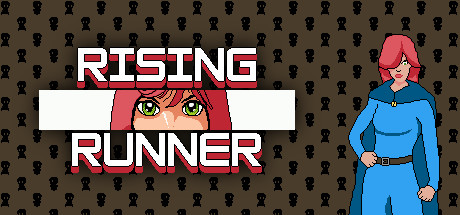 Rising Runner
Rising Runner is a puzzle-action game, your aim is to guide Anette Harper through Purgatory to reclaim her soul! Features a level editor to make your own levels!
NO THING
The year is 1994 and it is the future. NO THING is a minimalistic surreal action game set in totalitarian regime of future. Tells the story of an office clerk who is sent with important message to the Queen of Ice.
AdvertCity
A cyberpunk advertising tycoon game. Explore a massive procedural city, and plaster your adverts all over it. Float around cyberspace and post links online. Watch the economy of the city evolve with the effects of your decisions.
Julai
"Julai" - is an arcade flight shooter. The action takes place on Technogenic Planet. You can improve your ship and flying through the Thorns to earn a lot of points. The game is designed for reaction and ardor.
boxlife
boxlife is a tiny first person metroidvania, where you gain abilities, find secrets and escape from the box
Caravanserail
Caravanserail is an arcade-ish trading game. Buy, set a price, and sell. It sounds simple but it'll take you some skill to set the right price according to the market tendencies...
Hotel Blind
Hotel Blind is a simulator of a blind person in a hotel room. Enter a room and complete five objectives before leaving the room.
Potato Thriller
Known for deep frying his victims, Potato Man is the most notorious serial killer out there. After receiving an anonymous tip about the whereabouts of the Potato Man, bounty hunting team Quindalin and Dexter depart on a capture mission to put an end to
Epic Bundle collects and presents awesome GAME bundles, the cheapest GAME deals, and the hottest GAMES for FREE in an unique way. Find the greatest bundles by Humble Bundle, Fanatical / Bundle Stars, Indie Gala, Stack Social, and many more, and save money buying bundled games, e-Books, and software.