Build your bundle!
Create your own game bundle. Select from the following games: Fractal Space, Arcane Sorcery, Escape From BioStation, System Recovery, Frizzy, MacGuffin, The Deletion, Redemption: Eternal Quest and Incitement 3.
These games are playable on Windows. Some are also available on Mac and Linux. Vote for them on Steam Greenlight, and once greenlit, you get a free Steam key!
This game bundle contains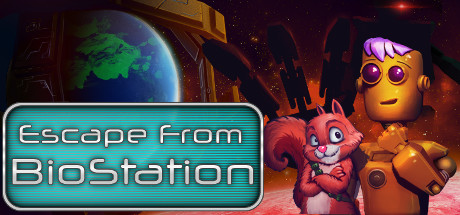 Escape From BioStation
Escape From BioStation is an quirky sci-fi comedy adventure game with fast paced combat and unusual puzzles. Take the role of Rob Bot armed with your deadly super squirrel you'll explore and uncover the secret of the BioStation!
Frizzy
Frizzy is a platformer filled with awesome action. The main plot is that you are a frizzy ball of fur who can latch onto static balls launch himself around the levels.
Arcane Sorcery
Arcane Sorcery is a 4x strategy game. You are a sorcerer king. Cast powerful spells from afar from one of 4 spell books. Train units and build your economy. High strategy on a campaign map as well in turn base battles. Challenging AI that does not get ...
MacGuffin
Good. Your plane tickets are ready. I already made a bank transfer of 1 000 000 on your account. We'll get in touch when you're inside the nuclear plant. You must understand that not getting the MacGuffin is not an option.
The Deletion
Are you sure you want do delete this file? NOOOOO! The Deletion is a challenging and fun puzzle-platform game that will frustrate you.
Incitement 3
An expansive dystopian sci-fi world awaits you! Equipment customization, a varied cast and an epic story in this sci-fi epic from Astronomic Games.
Redemption: Eternal Quest
Redemption: Eternal Quest is a casual RPG/Sim game which combines the feel of an RPG with roster management sim mechanics. You become the leader of a band of adventurers, guiding them through quests, watching them grow and signing them to pacts while ...
Fractal Space
Live the memorable experience of Fractal Space, a First Person Platform/Puzzle game on PC, Mac, Linux, iOS and Android!✔ SMALL TEAM One developer. One writer. One game. We've been working on it for 2 years, mainly inspired by the game Portal 2 and ...
System Recovery
Show those viruses who's boss!System Recovery gives you the chance to fight backInfected computers are for people who don't have Virus Exterminating Drones. Get your share of malware-busting action in this top-down view arcade ...
Epic Bundle collects and presents awesome GAME bundles, the cheapest GAME deals, and the hottest GAMES for FREE in an unique way. Find the greatest bundles by Humble Bundle, Fanatical / Bundle Stars, Indie Gala, Stack Social, and many more, and save money buying bundled games, e-Books, and software.