Build your own bundle...
Create your own game package. Customize your bundle from these items: Battles of Norghan, The Planet of the Vicious Creatures, The Epsilon Outcome, Archimedes, ClawMegaUltra, Hexderity, Sally Face, Episode One: Strange Neighbors, Defenstar, The Crow and Rooftop Cop.
Each game is playable on your Windows PC. Build your bundle or grab the complete bundle for $3.
This game bundle contains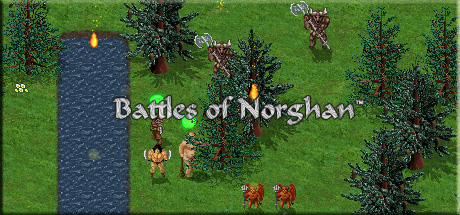 Battles of Norghan
Battles of Norghan is a unique gladiatorial management and strategy game where you not only must recruit, train, and equip fantasy gladiators, but also control them on a tactical grid in turn-based combat.
Archimedes
After you purchase and install Archimedes, an old operating system appears to be running, and a strange man asks for your help as you start to discover the terrible secrets behind the game.
Rooftop Cop
A world of Police that have forgotten what, and why, they are policing.
The Crow
You are the one lost crow, and you are wandering in the woods alone.
Defenstar
Defenstar is a horizontal scrolling shoot'em up inspired by games like Defender, Datastorm and Dropzone.
Sally Face, Episode One: Strange Neighbors
Hexderity
The clock is ticking - find matching pairs of hexagons to buy yourself time.
ClawMegaUltra
ClawMegaUltra is the thrilling sequel to a mobile game I released a few years ago.
The Epsilon Outcome
Surrounded by a strange forest, you come across a large, peculiar metal cylinder in the middle of a murky marsh.
The Planet of the Vicious Creatures
The Planet of the Vicious Creatures is a platformer set in space, with old-school gameplay, reminiscent of those enjoyed on 8-bit computers.
Epic Bundle collects and presents awesome GAME bundles, the cheapest GAME deals, and the hottest GAMES for FREE in an unique way. Find the greatest bundles by Humble Bundle, Fanatical / Bundle Stars, Indie Gala, Stack Social, and many more, and save money buying bundled games, e-Books, and software.