Create your own bundle!
All games are for Windows, but there are also 2 games available for Apple Mac!
Vote for the games on Steams Greenlight, and when the game get's greenlit you will get a free Steam key.
This game bundle contains
UnderRail
Underrail is an old school turn-based isometric indie role playing game that focuses on exploration and combat. The game is set in a distant future, when the life on the Earth's surface has long since been made impossible and the remnants of humanity ...
Oozi: Earth Adventure
A platformer with old school gameplay, with no puzzles, no punishment, just 100% pure classic platforming fun! It tells the story of Oozi - an alien spaceship pilot.
La-Mulana
Will you fall prey to deadly traps or unravel the secrets of LA-MULANA? LA-MULANA is an "Archaeological Ruin Exploration Action Game" in which you search inside ancient ruins, seeking out the "Secret Treasure of Life" – which sleeps in the ...
Beware Planet Earth!
Beware Planet Earth! is a beguiling mix of classic tower defense and time management coming to PC via Steam for the first time. Save your cows from the Martian invasion by building an effective defense using towers, traps and objects, and also by firing
Driftmoon
A cross between a Role-Playing and an Adventure game. Knowing nothing of the amazing adventures your party embarks on a journey like no other.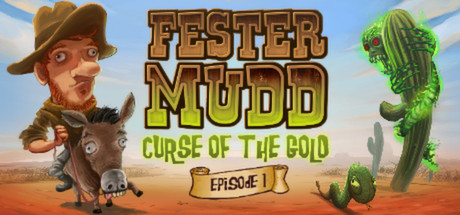 Fester Mudd: Curse of the Gold - Episode 1
Set in Wild West, FESTER MUDD: CURSE OF THE GOLD is a three-part comic saga of exploration, reunion, and redemption...and a love letter to the classic adventure games of the 90s!
Millennium: A New Hope
Traverse through rich, detailed environments, recruit colorful characters and fight your way through dangerous hordes of enemies in this exciting old-school RPG incorporating 40 quests, 26 secret rooms, 8 animal kings and countless of secrets and items
I Shall Remain
An Action RPG at its core, I Shall Remain combines role-playing elements with survival and strategic aspects, and creates a blend never before seen. Through complex, real-time character progression and RPG system, over a hundred abilities to learn and upgrade, dozens of weapons and enhancers, thousands of Infected, over twenty mutations,...
Wooden Sen'SeY
Wooden Sen'SeY is an action-platformer, set in a unique "Japan Steam Rock" universe filled with humour. You follow Goro, a village chief, as he seeks revenge through a variety of levels. He will defeat his enemies using his axes to slice, dice, squash and grapple!
Eryi's Action
You'll die a lot in 12 action-packed stages, but you WILL go back for more!
Recruits ‐ Deal x+01
Recruits is a squad based top down shooter. Inspired by games like Cannon Fodder, Alien Swarm and Jagged Alliance Recruits puts players on the front lines of the battlefield to accomplish your missions through any means necessary. Fast paced and packed with explosions, Recruits offers a wide variety of features that allow you, and your friends to take command of the action and lead your men to victory.Bonus ContentRecruits Soundtrack Recruits Custom Wallpapers
Private Infiltrator
Private Infiltrator is an arcade-like Stealth game that bears the Noir art style.In 1867, ASB was founded by a mysterious criminal figure. It was a private corporation and its sole purpose was global domination. Its intentions were masked to the
Salvation Prophecy
Leisure Suit Larry 1 ‐ Larry in the Land of the Lounge Lizards