Groupees - Build a Greenlight Bundle 55
Build your bundle!
Create your own game bundle. Select from the following games: Turn Around, Night at the Colosseum, The Girl in Red, Intelligent Design: An Evolutionary Sandbox - Premium Edition, Gravity Gobbler, johns.game, Troid Blaster, Kith - Tales from the Fractured Plateaus: Special Edition, Not Your Game. ...and a not yet unlocked bonus game!
These games are playable on Windows. Vote for them on Steam Greenlight, and once greenlit, you get a Steam key! Customize your bundle from the listed games.
This game bundle contains
johns.game
You are here on Naben, a cold desert wasteland full of criminal activity, death, and loneliness.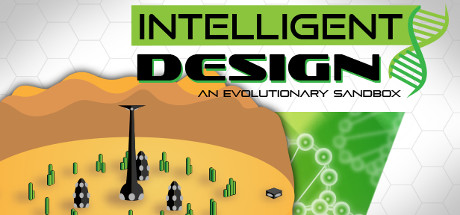 Intelligent Design: An Evolutionary Sandbox
Intelligent Design: An Evolutionary Sandbox is an abstract god game with fully simulated genetics and evolution.
Gravity Gobbler
Gravity Gobbler is an otherworldly physics puzzle platformer, Use the mind bending gravity to your advantage, orbiting, bouncing and rolling to out maneuver your mechanical foes.In a reverse orf the usual alien narrative, you play the alien!
Not your game
What do you like games?
Kith - Tales from the Fractured Plateaus
Kith is a short serial adventure game series, with entries releasing regularly.
TROID BLASTER
Troid Blaster is a physics based asteroids remake featuring,* Random Levels- different each time.* 10 different ships to buy and fly* Roguelike style permadeath* 5 different zones with different asteroid types* Physics based, making game play much more.
The Girl in red
In "The girl in red" you will play for a nine-year Lena.Lena wakes up after a long walk in the woods at night, and now she has to go home.Large and complex storyline.
Night at the Colosseum
A story about an intern tour guide named Greg who randomly traveled to another dimension where gladiator spirits are trapped.
Turn Around
In the game "Turn Around" you have to play for a man who lives in the woods away from civilization.