Build your bundle!
Create your own game bundle. Select from the following games: The Thanatos Disorder, Galactic Fighters, Shuttle Siege, Bitmaster, Spikit, Arena Omega, The Writer, RX Squad, SkyTime and a not yet unlocked mystery game.
These games are playable on Windows. Vote for them on Steam Greenlight, and once greenlit, you get a Steam key! Customize your bundle from the listed games.
This game bundle contains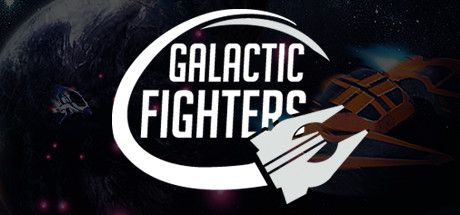 Galactic Fighters
Galactic Fighters is a 3D space shooter arcade bullet hell videogame in first and third person. Will you manage to get through hordes of aliens and bosses ready to destroy you and the whole universe? Choose your spaceship power it up: the fate of the universe is in your hands.
Spikit
Spikit is a bullet hell game developed by a single developer, Igor Petrović. With a soundtrack composed by Dario Malešević. In this game, the player will have to dodge a constant barrage of spikes coming from the side of the screen.
RX squad
The earth is suffering from an attack of space monsters, and the terran defense forces are called for combat and the annihilation of the monsters. The RX Squad with their advanced ships risks themselves to keep the earth in peace.
BitMaster
BitMaster is a dynamic and colorful twin-stick shooter which design was inspired by such games as Geometry Wars, Crimson Land and Satellite Reign. Game powered by Unreal Engine 4!
Shuttle Siege
A sci-fi Tower Defense game where your space shuttle is invaded and you have to build mazes of defensive towers to stop the enemies.
SkyTime
SkyTime is a 3D platformer in which you slow time, dodge bullets, destroy turrets and overcome obstacles! If you ever played Superhot or Cluster Truck, this game combines them both!
The Writer
Discover or rediscover the greatest classics of literature in a retro looking typing game.Gamers or literature lovers put yourselves in the shoes of the best writers. But be careful! Becoming the best is not an easy task.Very easy game to ...
Arena Omega
Welcome to Arena Omega, an online multiplayer SciFi dogfight arena game with fast arcade action, a great soundtrack, and immersive outer space environments.Play Arena Omega online in Deathmatch, Team Deathmatch, and Capture the Flag modes featuring
The Thanatos Disorder
Full Release Coming This Summer!The Thanatos Disorder is a very heavy story driven, procedurally generated, puzzle platformer, sprinkled with horror elements. The game follows our protagonist through the metaphorical and literal mazes of his mind.