The 7th edition of Build a Bundle!
11 games including Retrovirus, Hydrophobia and Duke Nukem Games. Pay what you want!
This game bundle contains
Oknytt
Oknytt is a point-and-click adventure game where the player takes the role of a small, seemingly insignificant creature, leading it through a dark world filled with beings and areas inspired by Swedish folklore, to help it find a place to belong.
Retrovirus
Retrovirus is a six degrees of freedom shooter which sends players into the depths of a computer on a search and destroy mission against an invasive virus. Retrovirus is being created by Cadenza Interactive, the indie studio behind the popular tower ...
Hydrophobia Prophecy
This reinvention of the title includes upgraded graphics, brand new gameplay mechanics, exclusive new levels, a reworked back story, a dramatic new ending, recast voice acting and much, much more.
Primal Fears
Due to a chemical known as pharGONe, the world has been turned upside down. Battle your way through multiple levels, earning upgrades, competing against your friends and more, and find the truth about what has happened to the world. Use a variety of ...
Zack Zero
An action-packed platform adventure. Use Zack's experimental suit to wield the powers of fire, ice and rock, with 10 unique skills that become increasingly powerful with use.
Frogatto & Friends
Frogatto & Friends is an old-school 2D action/adventure platformer game, starring a certain quixotic frog.Give it a try! We're trying to push 2D platforming, pixel-art, and music into uncharted territory. We hope you like the results!
Cloudphobia
Don't fear the skies.You're our only hope. cloudphobia is a race against time, boosting through the heavens on a last-ditch mission. Carelessness will not be excused, as avoiding enemies will only lead to the destruction of our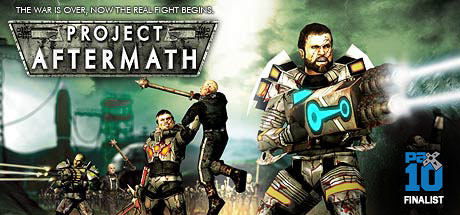 Project Aftermath
An arcade RTS. Equip your squads to suit your playing style, researching new items using the spoils of war; choose weapons, armour, power-up augmentations and spell-like special attacks.
Duke Nukem
Duke Nukem is the explosive debut of the known universe's greatest high-flying, wise-cracking, alien-punching, babe-saving, gun-toting badass.
Duke Nukem 2
Duke Nukem is back. Captured by an alien foe in the middle of promoting his best-selling book, "Why I'm So Great", Duke must once more defeat the forces of evil to save himself.
BigHead Bash ‐ In-Game content pack
A multiplayer deathmatch game in 2.5D set in a world of toys and insane weapons.