Build your own bundle...
This time this "Indie Game Bundle" by Groupees contains MechRunner, Featherpunk Prime, PolyRace, Plight of the Zombie, Escape The Past, Kwaan, Yrminsul, Tomato Jones 2.
Build your bundle or grab the complete bundle for $4.
Some of the bundled games are delivered as Steam keys. You can activate / redeem these product keys on Steam. Some are available as DRM-Free downloads. All of them are playable on your Windows PC. Selected games are also playable on Mac and Linux. 3 games include Steam Trading Cards.
This game bundle contains
Plight of the Zombie
We are tired of all of these zombie games designed for those apathetic people who just want to kill poor, innocent zombies all the time. They're just hungry!
Featherpunk Prime
Blast, boost, slide and shoot your way past hordes of Avian Warbots as a super-agile Cyber-Flamingo! Featherpunk Prime is a twin-stick shooter-platformer with tight, responsive controls, an array of powerful weaponry and upgradable abilities. Ascend the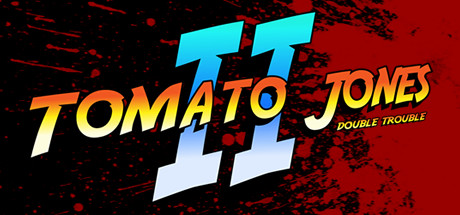 Tomato Jones 2
Tomato Jones 2 is a sequel of its greatly fun predecessor - "Tomato Jones" already available on Steam.It's just a red tomato with a stupid hat. He tries to look like a cool tomb raider, rolling and jumping all over the maps. Help him find all the ...
PolyRace
Let's show off your racing skills! Hurtle through randomized tracks (using procedural algorithm) in this fast-paced futuristic racing game. Try and retry to reach your best race time. Challenge your friends in a 10min time attack or face the world in the
KWAAN
KWAAN is part RPG, part online ecosystem and part pixel editor ! The prophecies were right : the end is near ! KWAAN has come and ask for sacrifices ! Create rituals, craft trees and flowers, fight pollution and organize with your friends to save the ...
Yrminsul
YRMINSUL is a strategy game in a persistent universe where each combat is held in the form of a Tower Defence. Crush the forces of good!
Escape The Past
Stuck on this island, you have only one thing in your mind... Escape ! It's time for you to uncover the secrets of your life. Fight what you created and accept its consequences. Are you ready to escape your past ? In this new escape game, try to solve
MechRunner
MechRunner is an endless action game that casts you as a powerful mech in stunning cinematic battles against a relentless robotic army.