Build your own bundle...
This time this indie game bundle by Groupees contains Cornerstone: The Song of Tyrim, Ticks Tales, Drive Megapolis, Spirit of War, Warriors Wrath, Galactic Inheritors, Hover Hazard and Mystic Defense.
Each game is playable on your Windows PC. 2 games include Steam Trading Cards. Build your bundle or grab the complete bundle for $3.
This game bundle contains
Hover Hazard
1 - 4 player/s. Navigate your spaceship inside a deadly arena. Dodge bullets, saws and lasers, while avoiding and using other obstacles in your way.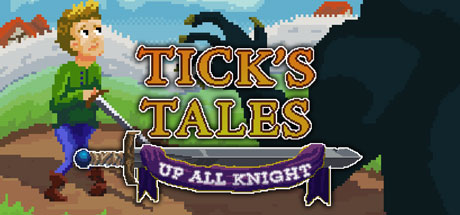 Tick's Tales
Tick must prove his worth to pull the legendary Sword of Blergh from the stone if he's going to win the heart of Georgia McGorgeous and save their town from the evil goblin Bloodclot!
Warriors' Wrath
Loot. Craft. Build. Defend. Fight.
Spirit Of War
Spirit of War: The Great War is a turn-based strategy game set during World War I. Drawing inspiration from board games classics, Spirit Of War is a unique arcade/strategy experience.
Cornerstone: The Song of Tyrim
It's been weeks since anyone last saw the Viking men of the village of Borja, and young Tyrim is determined to set forth and find them. Wielding his crafting and combat skills, you'll set sail on the Mad Goat across the seas to uncover the world of Nygard's mysteries, collecting fabulous relics, uncovering forbidden secrets and magic,...
Drive Megapolis
Improve your real life driving skills! Drive Megapolis is designed to be interactive and also a learning opportunity. Tracking your driving mistakes and clearly highlighting them, allowing you to learn and improve. With a huge variety of vehicles with ...
Galactic Inheritors
Colonise solar systems and watch them grow. Explore the galaxy to find its strategic choke points. Build up your empire and your fleet and then use the power of the media to prepare your people for the inevitable war. At the same time watch your ...
Mystic Defense
Demo is now available for download at Mystic Defense Website[mysticdefense.com] or IndieDBIn the world where magic still exist, you had been summoned to use your powers to hold off countless waves of monsters who only have one mission, to destroy